March 9, 2021
Shakti Society is a non-profit society committed to empowering women, families and children through community forums, Shakti Awards, annual wellness days and other activities. Our mandate is to support all members of society, especially women, in finding their power and voice to become strong leaders and advocates for themselves and the community. We have introduced various initiatives that help 'awaken the power within' and create dialogue around feminism and gender equality.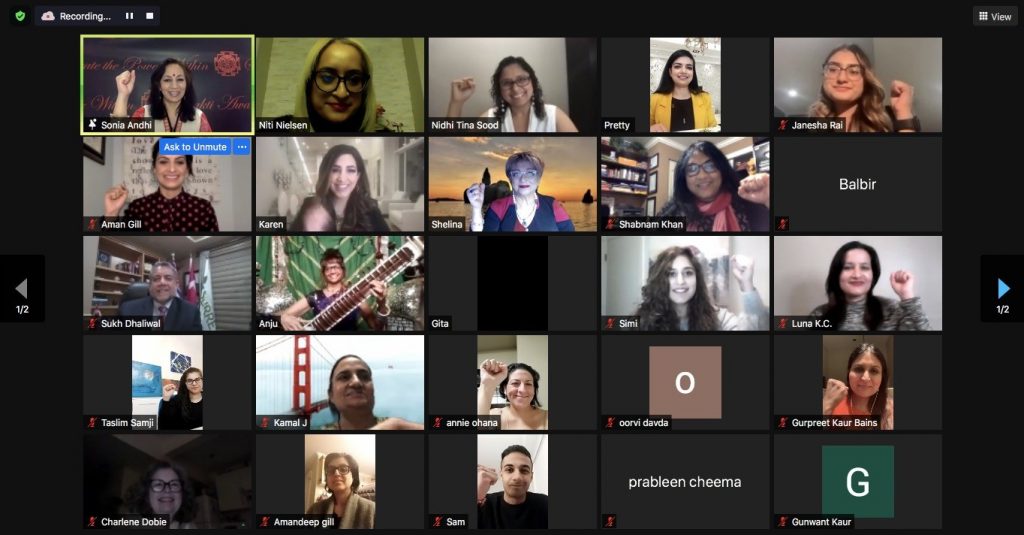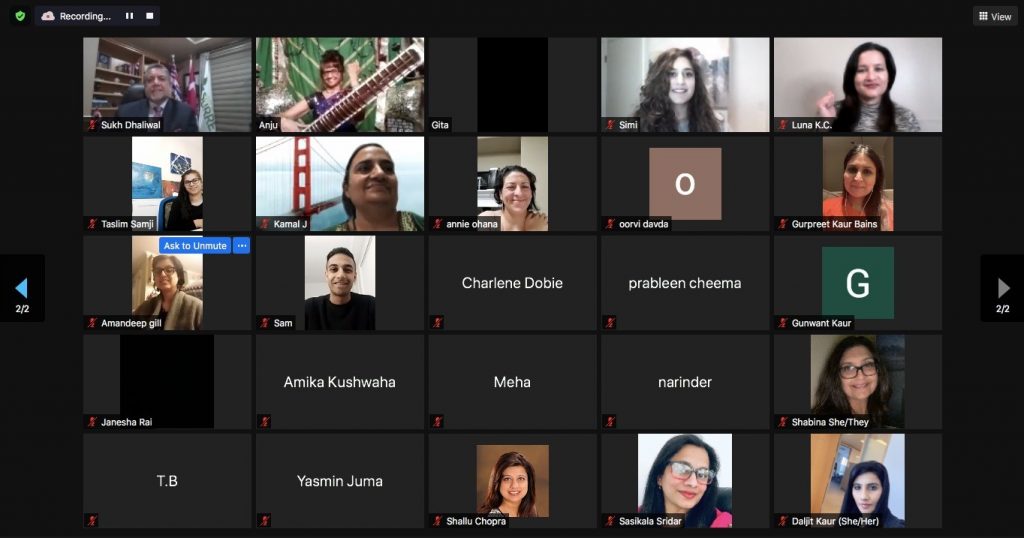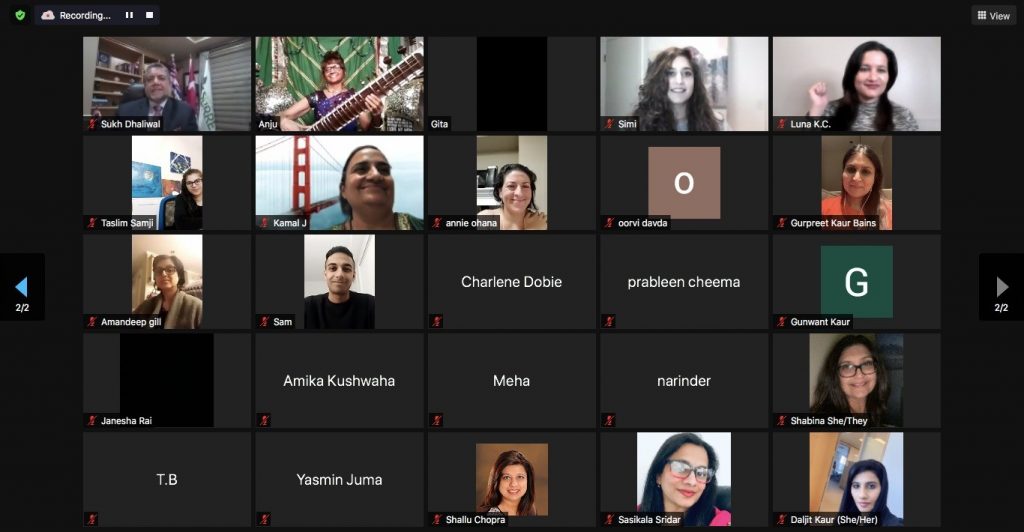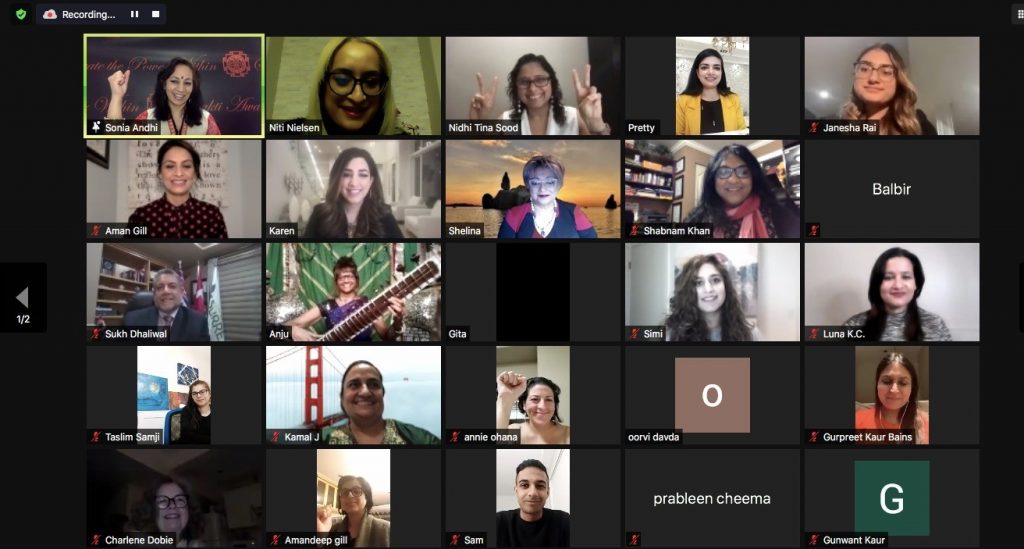 After 20 years of gala Shakti Awards with delicious food, festivities and award presentations, this year's Shakti Awards were held online for the first time. Though no awards were presented to women this year, the evening was well attended and appreciated as founder, Sonia Andhi moderated authentic and heartwarming conversations with past Shakti Award recipients Shelina Mawani, Shahnaz Rahman and Karen Dosanjh.
Dr. Balbir Gurm reflected on the impact of Covid 19 on women in relation to domestic violence. Anju Bedi and Simi added soul stirring music and laughter to the night.
Several locally elected officials were in attendance. MLAs Rachna Singh, Jinny Sims, Stephanie Cadieux  and MPs Ken Hardie and Sukh Dhaliwal shared what #IWD meant to them.
Shakti Awards founder, Sonia Andhi, shared her gratitude and joy that they were able to give scholarships to 3 young women Prabhleen Cheema, Janesha Rai of L.A. Matheson and Sierra Podgurny of Kwantlen Park Secondary.  "We are fortunate that we have been able to support young women from our community in the last few years and helped continue the spirit of 'Shakti' into the next generation.", said Andhi.
Another magical #shaktiawards accomplished without a hitch #shaktisociety #awakenthepowerwithin #celebratethepowerwithin #shaktiawards2021 #iwd2021
For more information, call 604-307-8796 or 604-506-0953 or email shaktisociety2000@gmail.com