Vancouver, BC – The Cerebral Palsy Association of British Columbia (CPABC)announced today the appointment of Marco Pasqua, who is an award-winning entrepreneur, accessibility consultant, inspirational speaker, and supporter of the Cerebral Palsy Association of BC – as the organization's Provincial Spokesperson.
Pasqua has established himself as a leader in the accessibility space and a highly sought-after motivational speaker. Born weighing only two pounds and ten ounces in 1985, he came into the world three months premature and was diagnosed with Cerebral Palsy. Marco joins Cerebral Palsy Association of BC Provincial Ambassador Howard Blank as recipients of the prestigious "Paul Harris Fellowship" from Rotary International.
Marco is a passionate advocate for more accessible and inclusive workplaces. He has had the opportunity to work with some of BC's biggest change-driven business leaders who are champions for more accessible, inclusive workplaces. It's through those experiences that Marco is continuing to help pave the way for all Canadians to have universal access to the many programs, services, and places where they live, work and play.
"We are thrilled to welcome Marco in this role," said Elizabeth Specht, Executive Director of CPABC. "Marco is a gifted and delightful man who will be able to share lived experiences with persons with CP and those generous people and organizations who contribute to our organization. The Cerebral Palsy Association of BC is so excited to welcome Marco Pasqua to our team and allow us to capitalize upon his wonderful talents moving forward."
"I am honoured to be joining the Cerebral Palsy Association of British Columbia team," said Pasqua. "I very much look forward to collaborating with the Association and its members to increase awareness of CP, build upon our important brand and commitments to British Columbian's and look to collaborate with local and national game changers with a goal of ensuring that no one in British Columbia with Cerebral Palsy is ever turned away from receiving important services and programs due to lack of funding and or other constraints."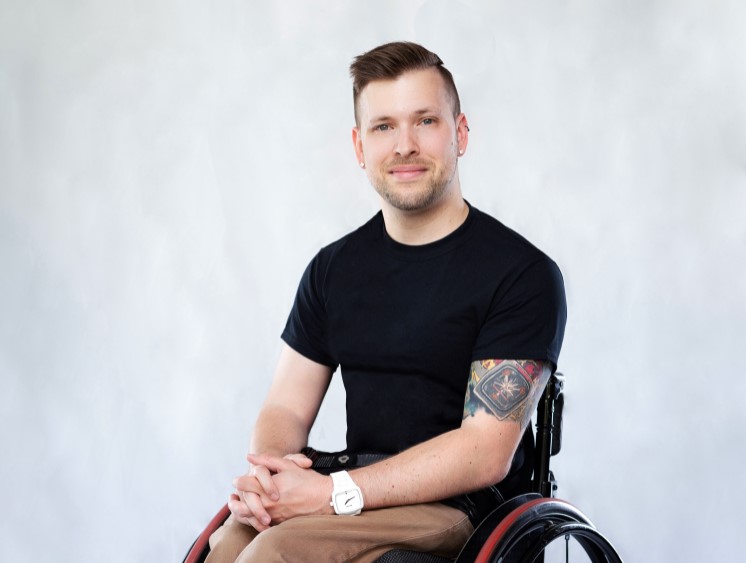 As an independent charity, a volunteer board of directors governs the Cerebral Palsy Association of British Columbia. Its mission is to raise awareness about Cerebral Palsy, assist those living with the neurological disorder to reach their maximum potential, realize their place as equals in a diverse society, and create a Life Without Limits.
The Association has experienced increased demand in recent months, in the form of assisting members in isolation and providing virtual home support in movement therapy, social engagement, recreational programs and peer counseling. The association also provides post-secondary bursaries, financial assistance for equipment and camperships.
The Cerebral Palsy Association of BC was founded in 1954 by a group of parents hoping to help their children living with cerebral palsy to reach their maximum potential in society.