February 26, 2021 
Vancouver, BC – The Virtual Vancouver International Boat Show, which launched Wednesday, February 24, is welcoming nautical enthusiasts of all types to enjoy an unparalleled selection of brand new and innovative boats and accessories available on the market today.
With some of the best waterways in the world to explore, BC's boating season is one of the most anticipated times of the year for master mariners, outdoor recreationists and new boaters alike.
The following are just a few notable offerings and features on deck at this year's virtual show, to help inspire new adventures, create fond memories and make the most of your time on the water.
Exhibitor: Sea-Doo/BRP
Experience the joy of playing on the water like never before. Whip, dip, spin and dunk with ease with the one-of-a-kind Spark Trixx™. Hailed as one of the most hair-raising and head-turning rides of its kind, once you hope on, you'll never want the day to end.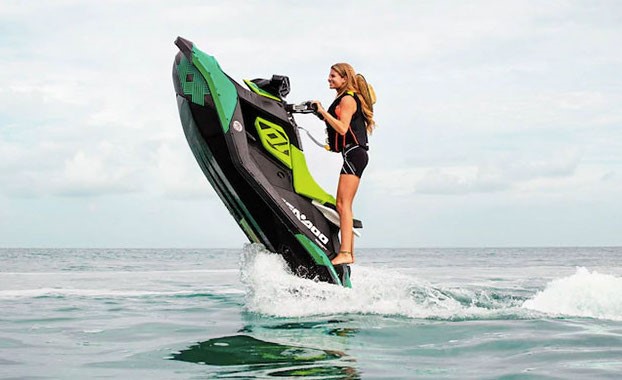 Exhibitor: Mercury Marine, Ltd.
With the unwavering strength of a V12 powerhead, the 600hp Verado®outboard delivers extraordinary range and performance to take your boating adventures to new destinations. Quiet, smooth and refined, this is the engine that elevates the standards of premium design and engineering.
Exhibitor: Vision Marine Technologies
The Fantail 217 is a luxurious and classic watercraft that is not only popular among particular boaters, but also among rental operations, hotels and marinas worldwide. This electric vessel can be charged regularly overnight for eight hours of continuous use. Virtually silent, non-polluting, easy to handle and inexpensive to operate, the Fantail 217 is the perfect lake boat.
Exhibitor: Western Marine Company
BRNKL is an award-winning home security system for your boat built by people that know security to help ensure peace of mind. Check on your boat and receive an alert if something's wrong whether you're at the dock, at home, or anywhere in between. Stay connected from your phone, tablet, or computer web browser.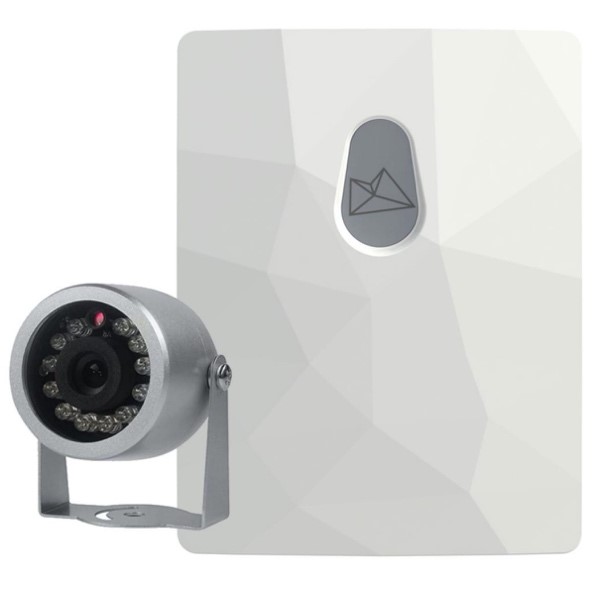 Exhibitor: Radioworld Central Inc.
This 6W, compact floating Marine Handheld Transceiver boasts a compact, ergonomic case design with a high-capacity 1850 mAh Lithium-Ion battery. It also features a built in FM broadcast band receiver, offering peace of mind through connections to all USA, International and Canadian channels.
If the radio falls in the water an emergency strobe light is automatically activated, even when the unit is turned off.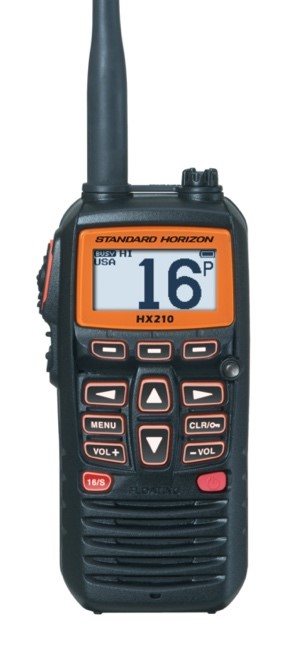 Exhibitor: M&P Yacht Centre
No matter where adventure takes you, the Sundancer 370 Outboard slices through the water with ease. Explore new shorelines during the day and rest up during the night. The boat is beautifully furnished with inviting comforts for an oasis-like retreat on the waves whether you want to spend an afternoon or an entire weekend.
Exhibitor: Yamaha Motor Canada Ltd.
Yamaha's ultimate wakesurf boat, the flagship 255XD Sport Boat features Yamaha's new integrated SurfPointe wakesurf system with push-button-controlled, integrated Yamaha Wake Enhancer and a triple ballast system to create a clean, surfable wake. The 255XD also comes with E-Series features and Yamaha's DRiVE system with steering wheel paddle controls.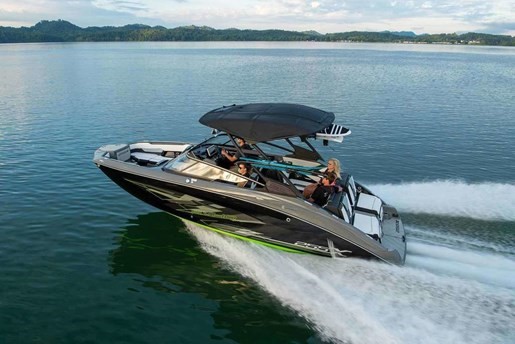 Exhibitor: TNA Marine 
TNA Marine is a Langley locally owned and operated company serving BC's boating community with great products and a full range of services on offer – from mechanical repairs and winterizing by certified factory technicians to wakeboard tower sales and installations. TNA serves all areas of the Lower Mainland.
Exhibitor: Performance Watersports
At their core, Abbotsford, BC's own Performance Watersports has shared a deeply rooted passion for high-performance ski boats and watersports equipment since its inception in 1980. All employees are active participants in the local boating scene and offer best-in-class customer service and technical knowledge for anyone looking to get their feet wet.
Exhibitor: Rove Board Co.
The handmade Vagabond Stand Up Paddleboard (SUP) is inlayed with wood grain, which not only makes it easy on the eyes but keeps it lighter and stronger than a full fibreglass construction. With its rounded nose it glides with ease through the water for increased speed but maintains manoeuvrability and stability.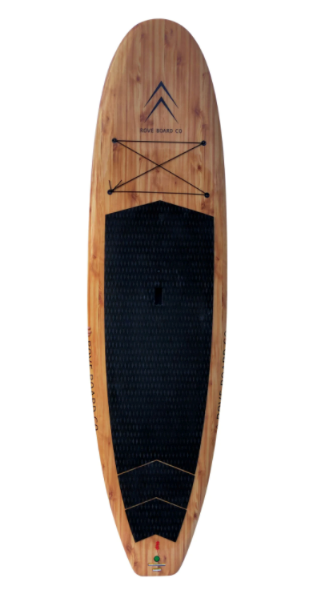 Special Show Features: UBC SailBot
The UBC SailBot engineering Student Design Team – who specialize in designing and building autonomous, ocean-fairing sailboats – will be available through video chat from 5-7PM PST on February 24-26, and 9AM-5PM PST on February 27. Questions can be directed through the "Chat with Us" Virtual Boat Show website portal or by email atcaptain@ubcsailbot.org
The groups current project "Raye" – a 5-foot solar and battery powered autonomous sailboat named after American naval engineer Raye Montague – is set to sail this summer across the Pacific Ocean from Victoria, BC to Maui. In 2016, the team's previous project "Ada" set a record for farthest distance travelled during an attempt to cross the Atlantic from Newfoundland to Ireland before the team lost contact with the vessel due to hurricanes.
Attending the show is FREE! Registration is made possible by Yamaha Canada and is open now for the 2021 Virtual Vancouver Boat Show, on now until February 27. Sign-up at VancouverBoatShow.ca
Virtual Vancouver International Boat Show Hours:
Wednesday – Friday 11am – 7pm
Western Canada's largest consumer boating event, the Vancouver International Boat Show is owned by the Boating BC Association and produced by Canadian Boat Shows.
Connect with the Vancouver International Boat Show at:
Facebook: https://www.facebook.com/VanBoatShow/
Instagram: https://www.instagram.com/boatingbc/
Twitter: @boatingbc