Vancouver, B.C. – The 2020 Vancouver International Boat Show, Western Canada's largest Boat Show is in full swing this week and features a number of exciting debuts and unveils – as more than 250 exhibitors display the latest and greatest. The following is just a glimpse of some of the models on display through February 9 – and what the upcoming boating season has to offer:
Crescent 117'
Crescent Custom Yachts, custom luxury boat builder, will feature their newly launched 2020 Crescent 117.  This is the largest yacht to appear at the Vancouver International Boat Show.  The 117' Fast Pilothouse, designed by Victoria-based and award-winning Gregory C. Marshall Naval Architects, features a sleek and contemporary exterior.  In keeping with current trends, the outdoor living spaces have been expanded to maximize time dining and relaxing outside.  With accommodations for ten guests and four crew, the interior offers versatile elegance and modern comforts.  With a cruising speed of 22 knots and maximum speed of 26 knots, this classic build vessel is any boaters dream.
Sunseeker Predator 50'
M&P debuts its award-winning performance cruiser the Sunseeker Predator 50 at the 2020 Vancouver International Boat Show. A yacht for all occasions, the Predator 50 demands attention with its strong mid-range performance, surprisingly light steering and predictable low speed handling. Every detail of the Predator 50 has been designed to perfection, but this boat's hidden treasure is the entertainment space and panoramic views that it affords with its fully opening hardtop roof, open concept cockpit and spacious saloon While the Predator 50 boasts truly class-leading design and luxury, performance is still at the heart of this true sports cruiser which is fitted with the new Volvo Penta D8-600 engines.
Prestige 590'
Sundance Yacht Sales is proud to present the Prestige 590 with its breath-taking style and design. It's sleek lines and towering flybridge give it a commanding presence, and details such as the mirrored glass doors between the cockpit and the salon only accentuate its sophisticated exterior. Each space and every curve have been designed with form, functions and comfort in mind. The salon is easily filled with sunlight due to ample windows that allow for 360-degree views of the sea. The galley is located right at salon level, perfect for entertaining and ensuring all passengers and guests feel engaged. Notable features include its expansive forward sun deck with enormous sun awning, and optional crew quarters aft or tender garage. The powerful combination of Cummins QSC engines and Zeus pod drive technology is a perfect match for incomparable cruising comfort.
Tiara 49 Coupe
Alexander Marine USA presents the 2020 Tiara 49 Coupe at the Vancouver International Boat Show. The improved layout of the Tiara 49 Coupe allows for maximized seating, comfort, and accommodations for up to six guests. Connect interior and exterior areas via sliding glass doors, opening the galley to the L-lounge cockpit. With the inclusion of Seakeeper and twin Volvo IPS 600 horsepower engines, this 49 is equipped for comfort, speed, and control.
Regency P65
Intelligence meets European luxury with the Regency P65 presented by Seattle Yachts. Intended for owners interested in extended-stay luxury cruising, its overall design and lavish interior has resulted in it being one of the most magnificent motor yachts in the 60-to-70-foot range. Complete with a flybridge intended for entertaining that features a beverage and BBQ center, multiple seating options, including a private sun-lounge, a sunroof and ability to cook for guests right on the bridge. It's exquisitely handcrafted open concept interior and six foot-eight-inch-high ceilings give you the feeling of a much larger space with all the comforts of home. The P65 provides a comfortable 18 to 20 knot cruise, with extended range cruising at 10-12 knots. While most yachts in this class might be lighter and faster the P65's constructions strength and comfort features are what makes it a favorite choice of Pacific Northwest cruising yacht owners.
Greenline 48 Fly
SV Business Group is proud to present a yacht that features the technology of the new decade: Greenline 48 Fly is luxurious yet eco-friendly, classic yet innovative. It is designed to connect its captain with nature by offering the unique experience of electric boating with factory-installed hybrid drive and Li-Po batteries: just switch the key to electric mode, and you are ready to sail without noise and smoke. Greenline 48 Fly can provide a silent weekend at sea without a need to run the generator: its solar panels supply all on-board appliances with electricity. Equipped for long-distance travel: 2x Volvo Penta diesel engines will deliver you to remote locations while recharging the batteries, and the super displacement design hull with a low center of gravity, ensuring a safe and comfortable journey. Greenline 48 Fly remains the classic yacht with all luxurious features to provide an exquisite experience. It has 3 cabins, utility compartment, hydraulic platform, gorgeous fly-bridge, hi-end multimedia system, and much more.
Integrity 440 Sedan
New to North America and available in Canada for the first time, Gateway Yachts and Yacht Sales West present the Integrity 440 Sedan at the Vancouver International Boat Show. Integrity is the creation of Australian entrepreneur Bruce Scott, the owner of Whitehaven Yachts and boat builder Ryan Hansen. Integrity brings the trawler into the 21st century with classic lines and a contemporary open aft design that allows comfortable cruising and gracious space for entertaining. Ranging in size from 9.75m to 16.5m (32-54 feet) with or without flybridges, Integrity Motor Yachts all share a wide beam, comfortable walk arounds and dramatic aft openings connecting interior and outdoor spaces.
Malibu M240
Performance Water Sports is excited to present the completely new 24-foot luxury wake beast that is the Malibu M240. Delivering the highest level of comfort, convenience, technology and wake performance available today. With new exclusive features such as ultra-fast-filling Malibu Launch System 6 Ballast™ that fills in under three minutes and Surf Gate® Fusion which is integrated into the exclusive new M-Line Hull for the largest and cleanest surf swells in the wake boat industry, the M240 brings you something the water has never seen before. If you are looking for unsurpassed luxury, unyielding performance, and unrivaled innovation, the M240 is for you.
Nautique Super Air Paragon 23 & 25
Wizard Lake Marine is excited and proud to showcase the industry's first luxury performance wake boat. The Paragon is available in both 23 foot and 25 foot. Offering the very best in style and amenities, this boat takes the industry to the next level. Wizard Lake Marine prides themselves on saying "It's like nothing you have ever seen before". Nautique has set the bar incredibly high with luxury, innovation and style – the next level is here.
Yamaha 275
Large, luxurious jet drive runabouts, Yamaha presents the 2020 Yamaha 275 Series. As the brands first foray into the luxury 27-foot category the Yamaha 275, with its added length, inspired engineers to stretch their imagination and design prowess, and they succeeded beyond expectation. It's powerful and unique with the flair of a luxury runabout boat that one might see moored in Europe. Featuring the industry-first swim up stern seating, convertible stern lounges, a galley with premium counter and plumbed sink, not to mention the Yamaha DRIVE Function with Paddle Controls. The features are endless, but it doesn't stop there because the 275 Series is the first to feature twin, supercharged Yamaha 1.8-litre SVHO marine engines. From its striking good looks to industry-first innovations, the 275s are an exciting new addition.
Duckworth 30XL Offshore
Team Parker marine is excited to unleash the beast at this year's Vancouver International Boat Show. What was once deemed unfathomable is now a legitimate reality. Introducing the Duckworth 9-1/2 foot beam, Offshore 30 XL. To say it has wide appeal among avid offshore anglers is the understatement of the decade. All the proven assets and exceptional performance of Duckworth's legendary offshore hulls, now with more room and even more accessories. There's a bevy of new features all designed to maximize your oceanic yield and personal comfort. Its bold, big and brawny, just the like waters its destined to explore.
To find out more about all the Show's spectacular boats and other exciting new products features, visit the Show website's Boat Finder and New Products pages: http://www.vancouverboatshow.ca/exhibitors-products/boat-finder/ and http://www.vancouverboatshow.ca/exhibitors-products/new-product-showcase/
The 2020 Vancouver International Boat Show will once again be hosted in two locations, indoors at BC Place and the floating show at Granville Island. Free shuttle buses and water ferries will be operating continuously between the two venues.
Show Hours for February 5 – 9, 2020 are as follows:
Wednesday through Saturday            10am – 8pm
* the floating show will close at 5:30pm daily, Wednesday through Saturday
Sunday                                                10am – 5pm
Specific program details are available at www.VancouverBoatShow.ca.
Western Canada's largest consumer boating event, the Vancouver International Boat Show is owned by the Boating BC Association and produced by Canadian Boat Shows.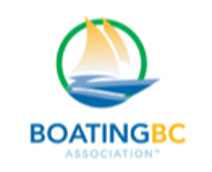 Image Source: VancouverBoatShow.ca