OCT 10, 2019
The Cultch presents Mînowin
Dancers of Damelahamid (Vancouver)
WHEN: NOV 20–24, 2019
Nov 20, 7:30PM: Opening
Nov 21–23: 7:30pm
Nov 21, 1PM
Nov 24, 2PM
WHERE: Historic Theatre, 1895 Venables St
TICKETS: Tickets from $26. Single tickets on sale now through The Cultch's Box Office: 604-251-1363 or tickets.thecultch.com.
Dancers of Damelahamid return to The Cultch with Mînowin, an innovative multimedia dance work about rebirth and transformation!
(Vancouver, BC) – The Cultch is thrilled to present Dancers of Damelahamid's Mînowin, November 20- 24, 2019, at The Cultch's Historic Theatre.
Mînowin is a new multimedia dance work that integrates narrative, movement, song, performance, and multimedia design, connecting to landscapes from contemporary perspectives of customary Indigenous dance forms. "Mînowin describes how we clarify direction," says choreographer Margaret Grenier. "It's about recovering and re-interpreting teachings that define and redefine who we are as Indigenous people; teachings that are accessed through story, dance, and song."
Dancers of Damelahamid arose in the 1960s as a vital act, to ensure that the songs, dances, and stories, which had been previously forbidden by Canadian law, were not lost. "I treasure dance as the most significant inheritance I have from my ancestors," says Grenier. "And it will be a life journey to strive to develop the art form to its potential." Since then Dancers of Damelahamid have developed into a professional dance group known for their integration of traditional dance forms with innovative technology.
Aiming to be transformative, Mînowin revolutionizes how Dancers of Damelahamid have learned to work within and claim space through balancing the performance space by adding contemporary reflections of Indigenous identity, immersing audience in a narrative that illustrates moments of connection,
understanding, and renewal.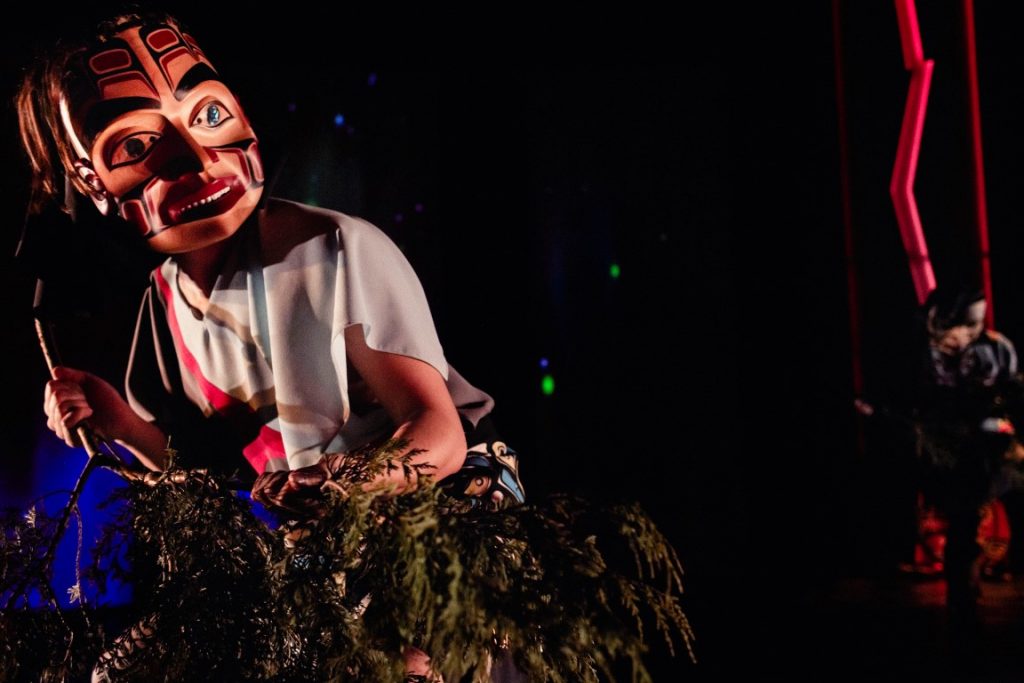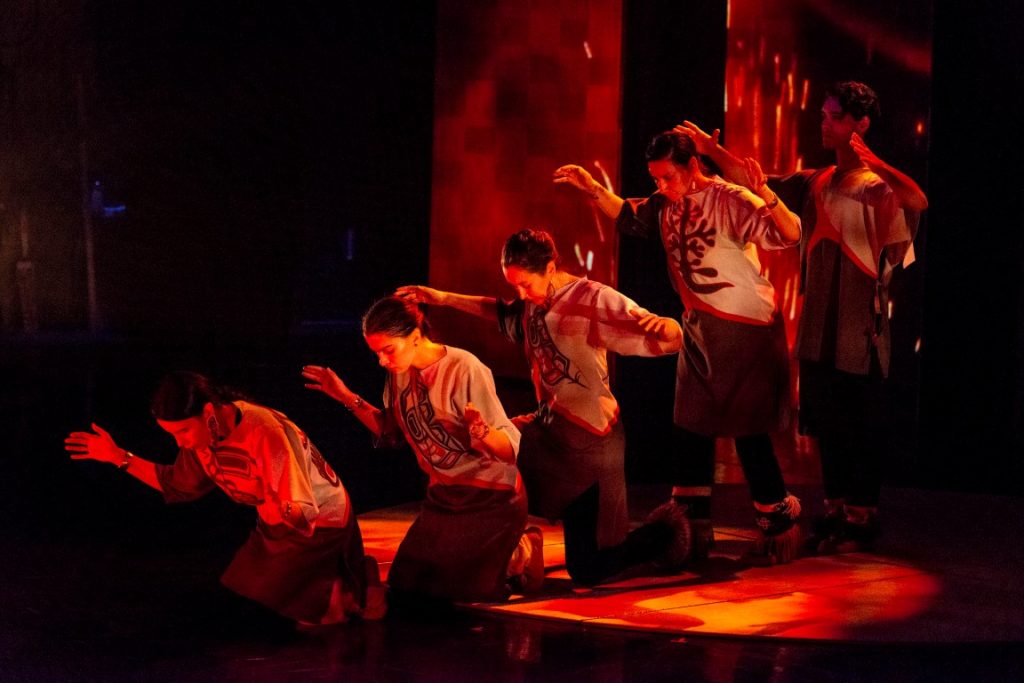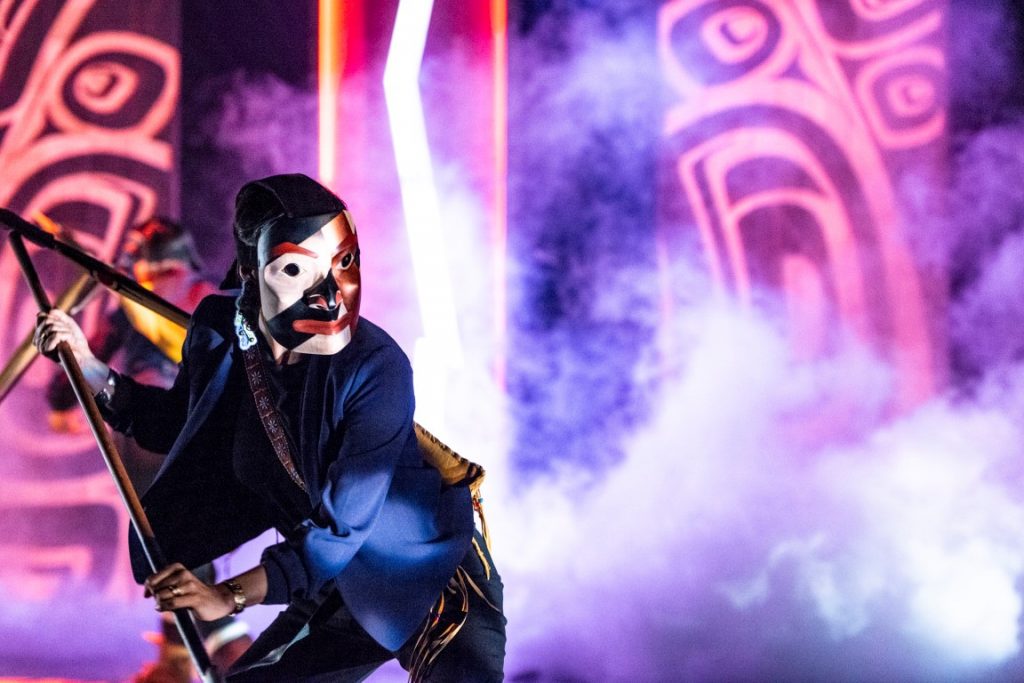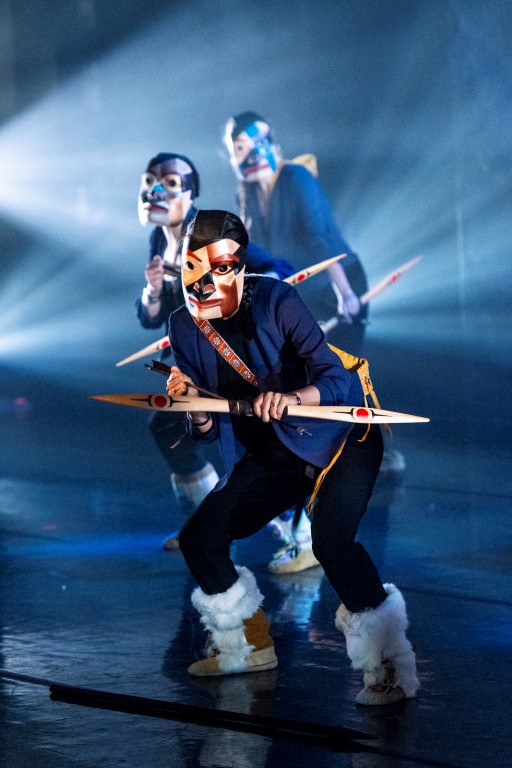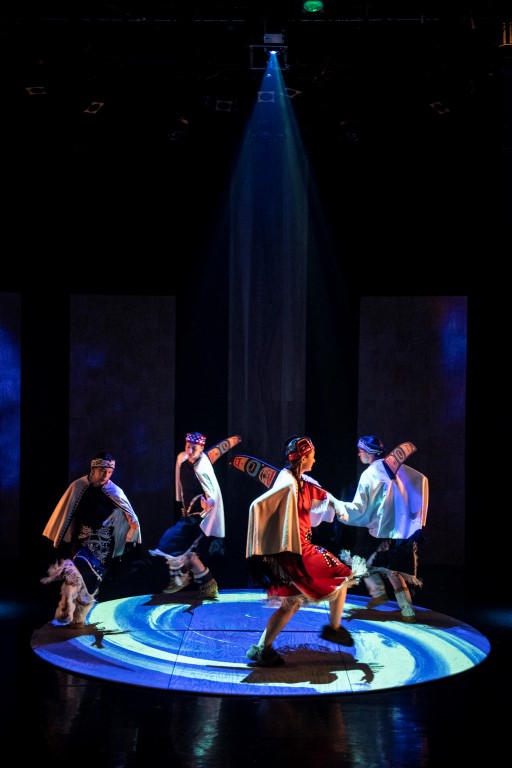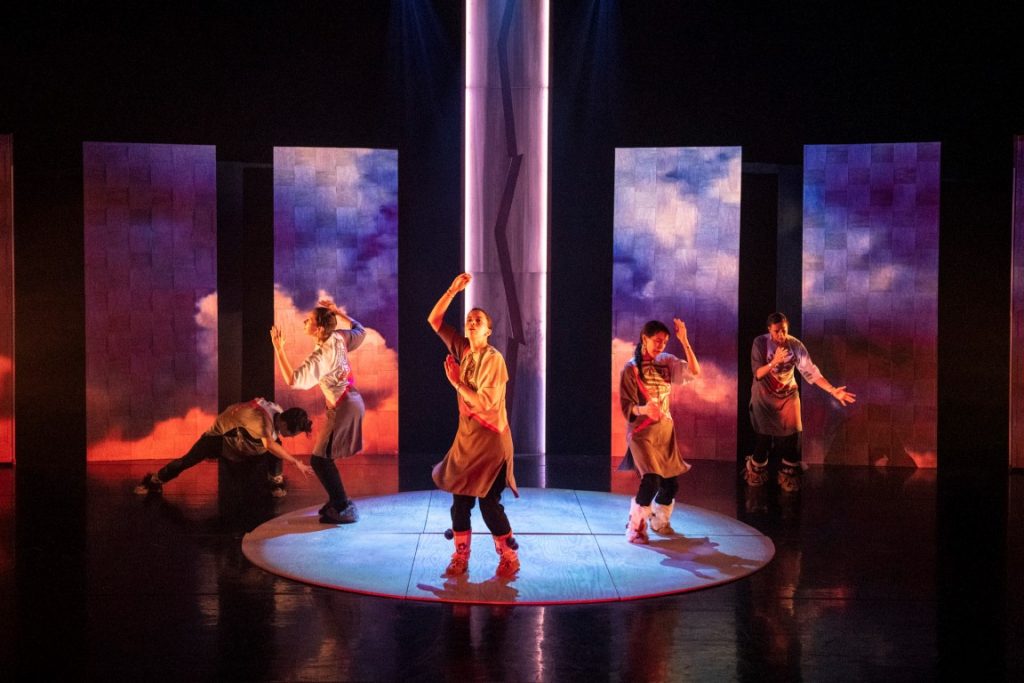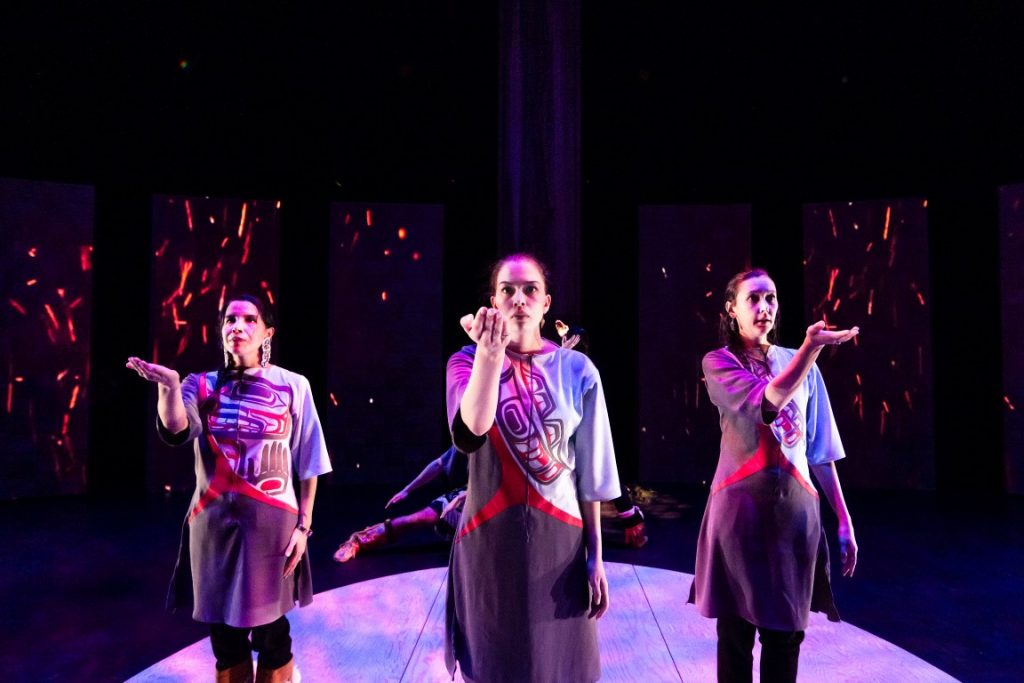 ABOUT DANCERS OF DAMELAHAMID:
Dancers of Damelahamid is an Indigenous dance company from the Northwest Coast of British Columbia. Their rich history of masked dance inspires a compelling performance, celebrating the diversity and time depth of the many beautiful Indigenous cultures across Canada. Through dramatic dance, captivating narrative, intricately carved masks, and elaborate regalia, Dancers of Damelahamid transform time and space, and bridge the ancient with a living tradition.
ABOUT THE CULTCH:
Since 1973, The Cultch (formally the Vancouver East Cultural Centre) has been one of Vancouver's most diverse and innovative arts and cultural hubs. The organization operates three theatrical venues, a gallery, and various ancillary spaces in the heart of East Vancouver. The Cultch offers dynamic contemporary programming in theatre, dance, music, and the visual arts, bringing world-class cultural presentations to thousands of citizens each year through its own programming and through providing rental opportunities for community users. Our purpose is to provide a venue for performance that serves a diverse and engaged public and provides space for artistic experimentation and development, building an audience for local companies and presenting cutting-edge national and international work.