Richmond RCMP yesterday honoured the founders of Dwivedi foundation Ms. Shanjeelin and Mr. Anish Dwivedi. This was done in recognition of honoring the commitment and dedication of first responders serving those in our communities. Mrs. Urmila Dwivedi represented her son Mr. Anish Dwivedi. Awards were presented by Superintendent Will Ng of Richmond RCMP
In her statement Ms. Dwivedi stated  that The Dwivedi Foundation – Honoring First Responders and creating awareness for PTSD – was the result of a family dinner conversation and encouragement from her brother Mr. Anish Dwivedi.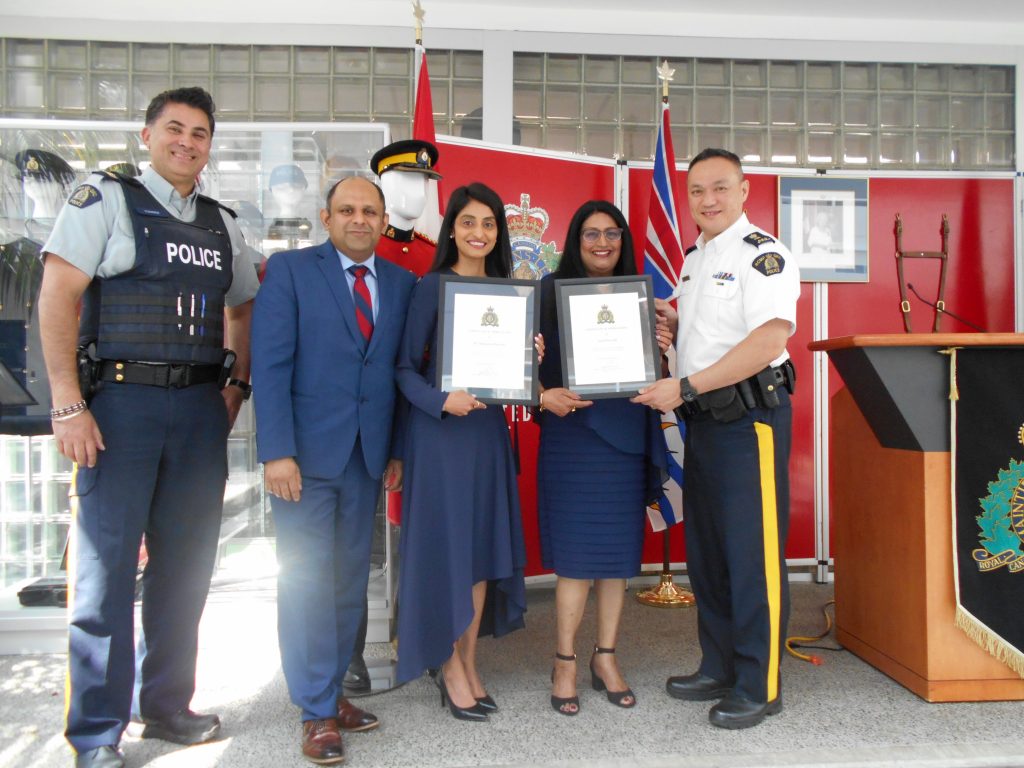 " When we heard the news that the Abbotsford Police Department lost a member responding to a 911 call we were discussing how first responders were not getting the appreciation they deserved for dedicating their careers to helping others in difficult times.  My brother Anish asked, "So what are we going to do about it?"   A few weeks later we held the first annual appreciation gala. Deputy Chief Pauletter Freill and Inspector Casey Vinnet of the Abbotsford police department were the first to show their support.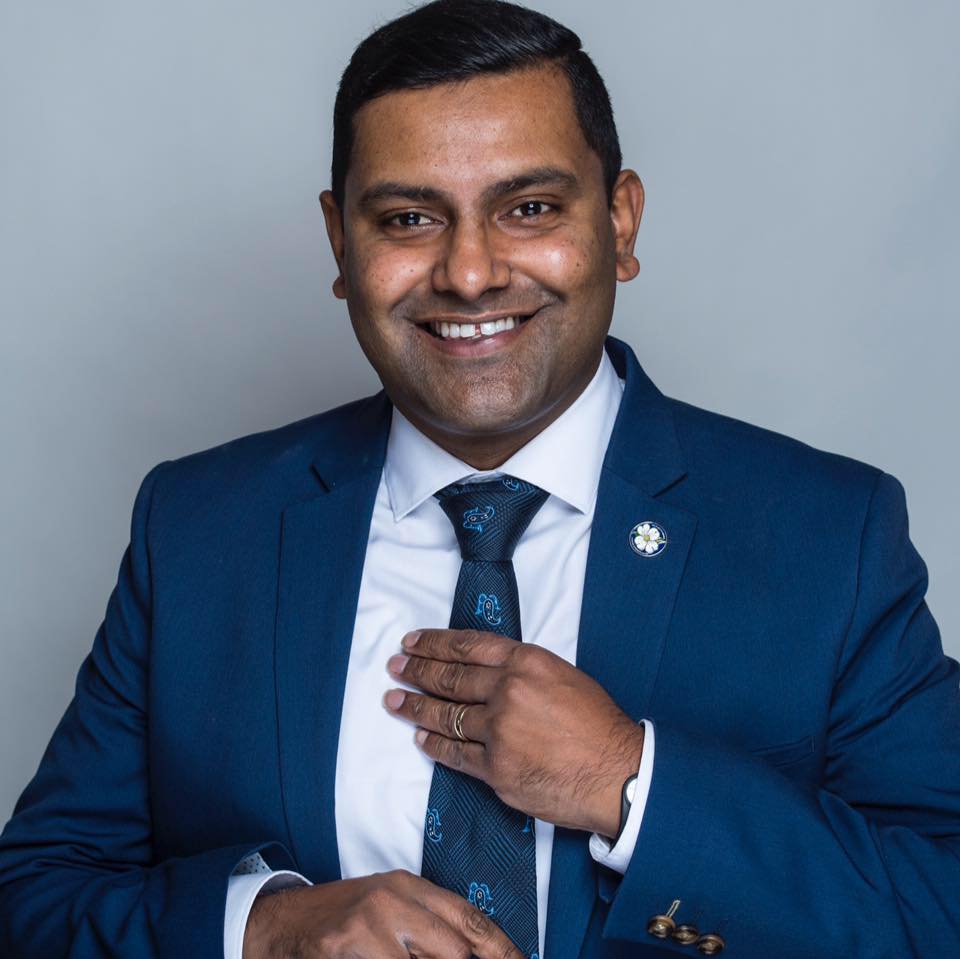 I'd like to specifically acknowledge Staff Sargent Jet Sunner of Richmond RCMP for his support.  We wanted to create a safe environment for First Responders to learn from shared experiences. The insight in which Sgt. Sunner told his story set the stage empowering others to do the same and since then I have received several phone calls from others who would like to contribute.
In her closing remarks she stated that "We are overwhelmed by this honor.   In a season where 'Anti-Police' rhetoric is trendy. We want you to know that the larger community appreciates your courageous service and integrity.   You are the real heroes and the men and women who deserve recognition.   The community cares about you. Know you are appreciated in your line of duty.  I hope to see you all at next year's Gala!! "