The VICTORY Arts Foundation is proud to present the first ever VICTORY Ball — a fundraiser to help expand dance as therapy programs for people of all abilities. The night promises to be unlike any event you have attended, permeated with fine performances, entertainment, games, and a silent auction.
The VICTORY Ball will be held on May 25, 2018 at the Royal King Palace in Surrey.
Most importantly, the VICTORY Dance Team will take to the stage to perform some energetic Bollywood acts of their own. Renowned Vancouver designers Parvesh Kumar and Jai Singh will present their stunning RaasLeela collection – modeled by the fabulous VICTORY students themselves.
"Dancing is special because there's energy around you, and crowds around you," says Gallagher Stevens of the VICTORY Dance Team.
Gallagher, an individual with Downs Syndrome, has participated in VICTORY programs since they were introduced in the Lower Mainland in 2009. His mother, Jennifer, says VICTORY classes have made him more confident, and empowered him to try new things.
Funds raised from the VICTORY Ball will allow VICTORY to offer dance as therapy programs to more individuals of all abilities across the Lower Mainland. They will also help VICTORY to spread joy in our community by conducting more dance as therapy events at senior centres, hospitals, and many other non-profit organizations.
"VICTORY is our way of giving back to the community," says the organization's founder, Shiamak Davar.
Along with the VICTORY dancers, the Shiamak Vancouver Dance Team will give several stunning performances at the event.
To download the press kit and high-resolution images, please visit: www.victoryartsfoundation.ca/victoryball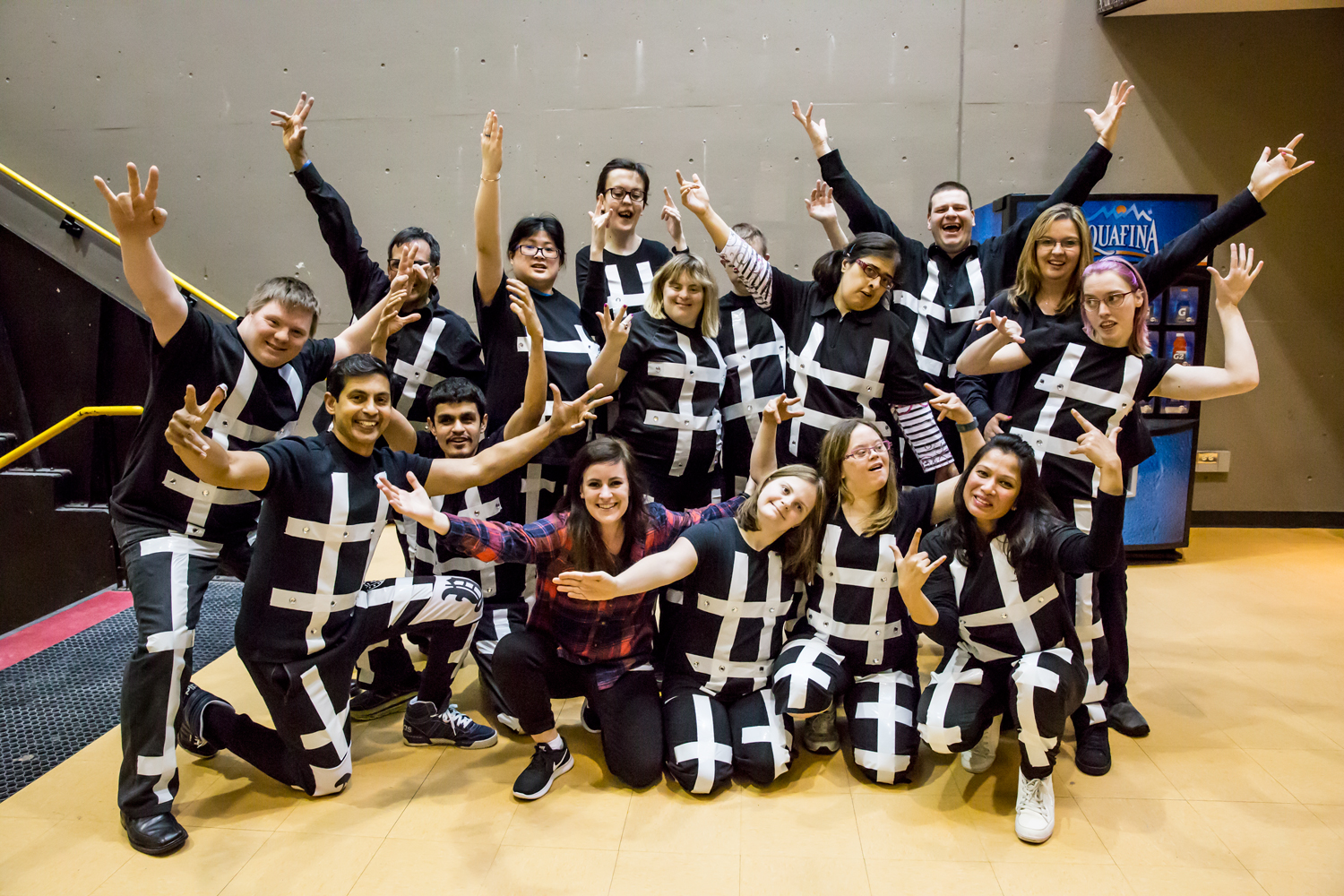 ABOUT THE VICTORY ARTS FOUNDATION
Entertainment icon Shiamak Davar founded the VICTORY Arts Foundation in India in 2004 and in Canada in 2009 with the goal of making dance accessible to all individuals. VICTORY makes dance accessible across age, gender, caste, class, and ability without prejudice.
In Vancouver, VICTORY runs dance as therapy classes in alliance with the North Shore ConneXions Society, the Developmental Disabilities Association, and the Down Syndrome Research Foundation. The dance for good initiative allows VICTORY to spread the joy of dance with performances at no cost across the Lower Mainland.
**************
For more information about The VICTORY Ball and Shiamak's VICTORY Arts Foundation, please contact Simran Sidhu at (778) 988-4255 or victoryball@shiamak.com.
VICTORY Arts Foundation                                                                   SHIAMAK Vancouver
victoryartsfoundation.ca                                                                    shiamak.ca/vancouver
Facebook: Shiamak's Victory Arts Foundation, Canada               Facebook: Shiamak Vancouver
Twitter: @victorycanada7                                                                 Twitter: @shiamakvanc
Instagram: @victorycanada                                                               Instagram: @shiamakvancouver