Greater Vancouver, BC: For the first time ever, Northwest Territories (NWT) recreation vehicle adventures and tourists with bucket lists in mind can reach the Arctic Ocean via a new drivable route, and those attending the Earlybird RV Show & Sale happening at Tradex February 15 – 18 2018 will hear all about it.
Built after four years of development, the Inuvik Tuktoyaktuk Highway, which stretches from Inuvik to Tuktoyaktuk along a 137-kilometre two-lane stretch of road, became a reality in November 2017 when an official ribbon-cutting ceremony was held. The highway extends the world-famous Dempster Highway which was the first all-season road to cross the Arctic circle.
The Inuvik Tuktoyaktuk Highway itself is regarded as a testament to civil engineering and construction as it is built over miles of delicate tundra and permafrost. The road also opens up another tourism attraction – that being the community of Tuktoyaktuk which can now be accessed by road year-round instead of just in the winter months when an ice road was the only option.
Former NWT Regional Tourism Development Officer Judith Venaas will highlight this and many other reasons why RV enthusiasts need to make the NWT their tourist destination in her seminars.
"Tuktoyaktuk is a beautiful hamlet on the shores of the Arctic Ocean," says Venaas. "For those visiting, there are many ways to explore the area as highly experienced tour guides are ready to direct visitors who want to see and learn more."
Known worldwide as the Land of the Midnight Sun and the place with the best Aurora Borealis in-winter viewing spot in the world, the NWT has traditionally attracted travellers with a more rugged mindset. That demographic expects to encounter weathered terrain that can offer them everything from rewarding fishing expeditions and the best in flora and fauna hikes to free-roaming bison and caribou.
Venaas emphasizes however the region offers so much more for tourists, and in particular RV enthusiasts, who are known to linger longer in locations that feature not only scenic outdoor spaces but also cultural attractions such as arts festivals.
"There's fantastic music festivals to see like Yellowknife's Folk on the Rocks that happens in July and is ranked as one of Canada's top 10 music festivals. The Great Northern Arts Festival that happens mid-July in Inuvik is another extraordinary event," she says.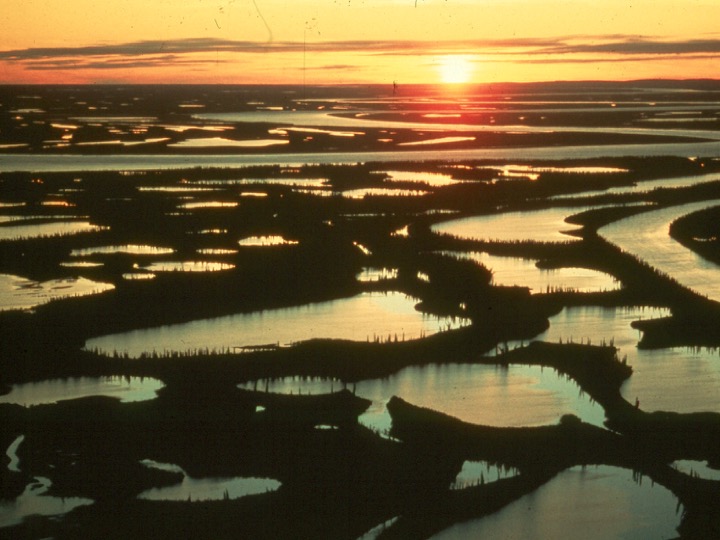 Venaas' NWT Earlybird RV Show seminar will take listeners through a voyage that begins at the 60th Parallel and continues on to the region's capital Yellowknife, a city famous for its diamond mines. She will take listeners along the Liard Highway and 700 kilometres of Dempster Highway – what she describes as "untouched wilderness.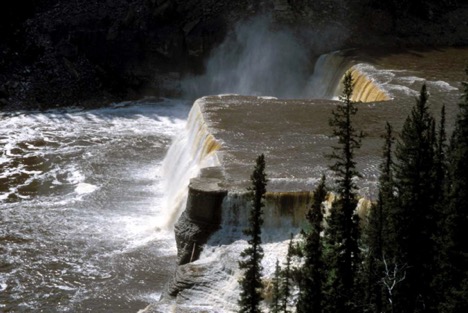 "It's very different scenery for first-time visitors and it's all within reach but most definitely beyond belief."
The Earlybird Show and Sale is considered Greater Vancouver's one-stop resource for those looking to plan a family getaway, road trip or even just a weekend getaway. Catering to all different needs and lifestyles, the show has answers for those just beginning to plan their RV journey or RV veterans who have an abundance of mileage under their belts.
EVENT:                        2018 Earlybird RV Show and Sale
WHEN:                       
Thursday, February 15 10:00am-9:00pm
Friday, February 16 10:00am-9:00pm
Saturday, February 17 10:00am-9:00pm
Sunday, February 18 10:00am-5:00pm
WHERE:
Tradex – Fraser Valley Trade and Exhibition Centre
1190 Cornell Street
Abbotsford, B.C.
COST:
$8.00 Adult Admission (19 – 59)
$6.00 Senior Admission (60+)
$5.00 Youth Admission (13 – 19)
FREE Child Admission (12 and Under)
Ways to Save!
$20.00 Family Pack (2 Adults and Up To 4 Youths One-Day Pass)
$10.00 Multi-day Pass (Single Adult or Youth)
$4 adult & Seniors admission on Thursday, February 15th from 5 pm-9 pm. Cannot be combined with other offers.
Net proceeds will be donated to charity; both Earlybird and Snowbird RV Shows to date have raised over $1.6 million.
For more information, visit rvshowsbc.com or call 604-870-4678.
To hear all of Venaas' NWT trip recommendations and tips for comfortable and memorable RV travel, make sure to catch her seminars at the Show. For a full seminar schedule, visit: http://www.rvshowsbc.com/earlybird/seminar-schedule/.
Net proceeds will be donated to charity; both Earlybird and Snowbird RV Shows to date have raised over $1.6 million.
For more information, visit rvshowsbc.com or call 604-870-4678.