A FAIRY-TALE EXTRAVAGANZA IN HYDERABAD, SALMAN KHAN'S DARLING SISTER ARPITA KHAN'S WEDDING WAS AN EQUALLY GRAND AFFAIR.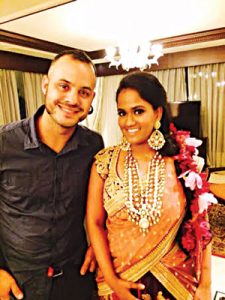 Salman Khan's youngest sister, Arpita Khan, tied the knot yesterday with Delhi based businessman Aayush Sharma. It was a star studded ceremony with the who's who of Bollywood showing up to be a part of the gala celebrations. From Aamir Khan, Katrina Kaif to Kabir Khan and the entire Khan-daan, Arpita and Aayush's wedding nuptials, which took place at Hyderabad's royal Taj Falaknuma Palace, will be remembered for a long time. Arpita has a degree from the London School of Fashion and reportedly works at an interior design firm in Mumbai currently. Her beau Aayush is a businessman and is reportedly an aspiring actor too. Salman is said to have gifted a lavish 3 BHK house to the couple, reportedly worth Rs.16 crore. Aayush's father is a minister from Himachal Pradesh Congress party, Anil Sharma, and he is the grandson of late Congress leader Sukhram Sharma. Arpita is the adopted daughter of the Khan family and it is alleged that Salma Khan adopted her, while other reports in the media claim that it was Salman's step mother Helen who found Arpita on a street while she was crying, and decided to take her home.
WHEN ARPITA'S 'KALEERA' FELL ON KATRINA
Arpita Khan's kaleera ceremony, the leaf from the kaleera fell on Katrina Kaif, suggesting that Kat will be the one to tie the knot next. Kaleera is the umbrella-shaped ornament that is attached to the bride's choodas (red and white bangles).
According to Punjabi tradition, the bride shakes the kaleeras on the head of the unmarried girls present and the girl who gets the leaf on her head is believed to get married soon. If the buzz is to be believed, Salman Khan will gift the newly-weds Arpita and Aayush Sharma, a swanky Rolls Royce Phantom.
ACTRESS ANUSHKA & INDIA'S TOP BATSMAN VIRAT KOHLI PLAN TO GET MARRIED?
A new trend is being set by Bollywood's young couples. Rumours are abuzz that alleged couple Anushka and Virat are all set to take their relationship to a next level.Reports say, both the families have officially met and are deciding on a wedding date.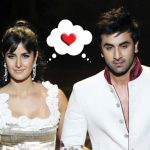 WEDDING BELLS FOR RANBIR KAPOOR AND KATRINA?
They didn't even declare their relationship yet media reports suggest that Ranbir Kapoor and Katrina Kaif plan to tie the knot in February 2015. Ranbir and Katrina have been reportedly dating since 2009.
SUSHANT SINGH RAJPUT, ANKITA'S WEDDING PLAN
Reports of actor Sushant Singh Rajput and long-time girlfriend Ankita Lokhande's wedding have been doing the rounds for a while now.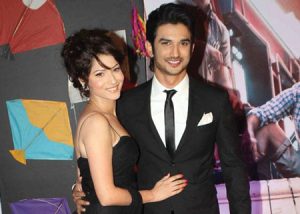 Sushant intends to settle down sometime next year and Ankita wants a typical Rajput style wedding. The girlfriend expects him to ride an elephant to the marriage venue.
The couple has been in a relationship for over five years now.
Sushant quit his small screen career in 2010 to join Bollywood.
'HAPPY ENDING' REVIEW:
The movie starts with mocking the clichés of Bollywood romance, with the young urban commitment-phobic guy, highly unlikely to fall in love! And yet 'Happy Ending' is what all romantic comedies turn out to be – feel good!
Saif Ali Khan plays Yudi Jaitley, a young writer who has struck a writers block after hitting the jackpot with his first book. He is also caught in a string of unsuccessful relationships with the characters of Kareena, Preity and Kalki, which is a nice enough way to bring in the star power.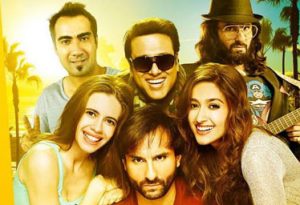 Enter Aanchal Reddy, a best-selling romantic author who doesn't believe in the idea of perfect romance she herself writes about! The rest of the story is as predictable as romedies go!
Krishna DK and Raj Nidimoru were not wrong in choosing Saif as their protagonist. He is urban, cool and suave without overpowering a relatively newer heroine. He also has been the most successful in this genre in the past decade. Be it 'Hum Tum'. 'Salaam Namaste' or 'Cocktail', Saif is very likeable as the flirt (not so) young hero. Ileana too is chic and is quite convincing as the no-nonsense practical girl, who knows what modern romance entails.
Kalki Koechlin and Ranvir Shorey were cast in the very same roles that we have seen them in before. As talented as they are, the audience is bound to expect more from them.
But the best part of the movie is Govinda. He does not have a lot of screen space but the 90s superstar has retained his comic timing to the 'T'. The director duo make fun of the hackneyed scripts and stories of Bollywood through his character, and boy he carries it off with elan!
The dialogues that the leads have are witty and the first half of the movie induces a lot of laughter. Unfortunately, the freshness of the film is lost after the first half, as it fast spirals into the very plot that it had set out to run away from. It pretends to be different for a while, and both the leads seem to have emulated the practicality of love. But at the end it feels as if it is just a reprise of 'Love Aaj Kal'.
As Armaan (Govinda) pointed out in one scene, families come to watch cinema to be entertained, a mere Rs 300 can not contain the meaning of life. It is almost as if with these dialogues the filmmakers are defending themselves – which is a disappointment. It gets predictable, but it will keep you smiling through its length.
'Happy Ending' is Saif's comfort zone and he along with the rest of the cast has performed well. The modern take of romance is definitely refreshing and the script has great one-liners for all the characters. The music compliments the feel of the movie. Govinda will make you nostalgic with the dancing in 'Nacho Sare G Phaadke'. The other scene which really stands out is when he consults a doctor to build his pectoral muscles look younger!
It is definitely a good watch, especially if you go with your loved one. It has clean humour, without any glaring sexual innuendos and would be a good film to watch with your family as well!
AAMIR KHAN-ANUSHKA STARRER P.K!
Rajkumar Hirani's much-awaited directorial venture PK starring Aamir Khan, Anushka Sharma, Sanjay Dutt, Boman Irani and Sushant Singh Rajput is slated to release on December 19. However, the film has already created good buzz courtesy its controversial first poster and recently released trailer. Considering its coming together of Hirani, Aamir and Vidhu Vinod Chopra once again, expectations are quite high from the film.
AJAY DEVGN-SONAKSHI SINHA STARRER- ACTION JACKSON!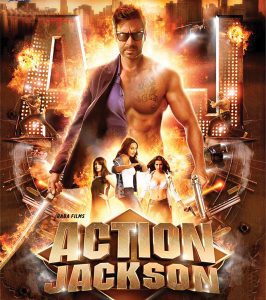 Ajay Devgn, Sonakshi Sinha, Yami Gautam, Kunaal Roy Kapur starrer Action Jackson is slowly and steadily rising on people's minds. The film's music has been a prime talking point as Himesh Reshammiya is coming back after the super successful album of Kick. So expectations were definitely high from this album. Also all Prabhu Dheva films have some super energetic tracks and we expect the same from this. So lets check out the song by song music review and see if the music impresses us or not. Ajay Devgn is one of the best built actors in the film industry. Not that he was born with it but the Action Jackson actor worked really hard to achieve the perfect bod. Now that he has, he has become very finicky about the way he looks.
Junior Devgn is obsessed with the way his images come out in the posters and movie stills. An inside source informs us that Ajay personally sits on the edit table while the posters of his films are made. He also makes sure that his look in the trailers and promos is perfect. Now we decided to check the fact ourselves and we did find truth in the statements of the insider. Having looked at all of Ajay's poster in his recent flicks, it shows that he has flaunted his body to the T. Be it Action Jackson, Singham Returns, Son Of Sardaar, Bol Bachchan, Golmaal 3 or Singham, Ajay has not missed a chance to showoff his chiseled body and made sure that he looks Greek godly in all of them.
SHAH RUKH KHAN SHARES A SPECIAL RELATIONSHIP
Bollywood star Shah Rukh Khan shares a special relationship with his 13-year-old daughter Suhana Khan. The actor recently posted a picture on twitter and wrote: "I only have to see the beauty next to me and I feel happy… happiest… & I have her hair. Yay." 
He said I would be more than happy if my daughter becomes a Hindi film heroine.
Suhana has set her sights on Bollywood and the doting dad has no issues about it.
The teenager has also expressed her wish about entering the industry.