KILL DIL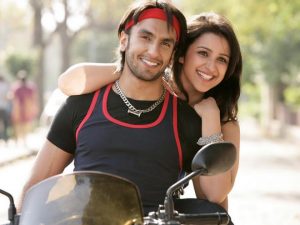 The next Yash Raj Films venture 'Kill Dil' starring Ranveer Singh and Ali Zafar seems to have made it to the must watch list of the moviegoers. Presenting Govinda and Parineeti Chopra in a never seen before avatar, the Kill Dil trailer looked every moment impressive. Kill Dil is about the tricks the heart plays on an unsuspecting victim of love who is then required to choose between 'Kill' or 'Dil'. Kill Dil is made by the director of hit films like con movie Bunty Aur Babli and the romantic flick Saathiya. Shaad Ali has also worked as an assistant director in films like Dil Se, Raavan and Guru. Looking at the impressive Kill Dil trailer, it seems Shaad Ali is on the road to deliver a blockbuster again. Laden with cheesy one liners, action scenes, bike stunts and interesting glimpses of Ranveer Singh, Parineeti Chopra, Govinda and Ali Zafar, Kill Dil has all that it takes to be a masala entertainer. Working for the fifth time under the Yash Raj Films banner, Parineeti Chopra will be seen in a never seen before avatar in the upcoming film Kill Dil. Coming out of her girl next door girl look and her bubbly cute girl image, Parineeti is seen showing some killer thumkas and raunchy moves in the film's trailer. Parineeti plays the role of the bold and cunning Disha who makes a sudden entry into the lives of killers Ranveer Singh and Ali Zafar.
3D CREATURE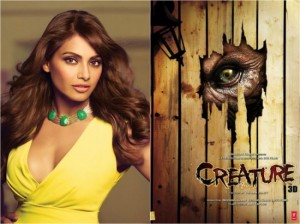 The film starts with an interesting premise — beast versus beauty. Sultry Bipasha (Aahna) runs a charming forest lodge in picturesque Himachal Pradesh. She is an efficient host who goes to great lengths to ensure her guests have a good time at her property. Naturally, they are happy, till they sight a strange creature and there's mayhem all around. It is explained that these are Brahmrakshasas — half-men, half animal — which are under Brahma's curse and are waiting for salvation. But unleash untold terror till then. Bipasha plays a holiday-resort owner in a scenic sanctuary whose clients have more to complain about than room service. The monster is a menace that won't be shooed away. She knows she is up against an adversary who can knock the socks off King Kong. Well, in theory at least. Blame it on the 'Puranas'. But the monster that attacks the very attractive Bipasha on Bhatt's new scare-fest is inspired by our mythology, which says evil is inevitable in a world that craves for perfection. Creature 3D moves confidently enough through its expected motions of fear and horror. The love breaks are annoyingly intrusive. More than the fear component, which is ample here, what I appreciated in Creature 3D was its honest intentions. The peripheral characters needed to be better fleshed out though. The talented Mukul Dev could have done a lot more for the plot. The scenes featuring the monster on the rampage are scary. The sound design and the 3D effects complement the storytelling to the extent that there is no contradiction between the film's intentions and the audiences' expectations. This is the third time around for the supernatural combo of Vikram Bhatt and Bipasha. There is a romantic track between Imran Abbas Naqvi (Karan Malhotra) and Bipasha that should have smouldered. However, it falls flat because there is no chemistry between the lead pair. Bipasha is steamier when flirting with danger (read creature). Creature 3D is scarier than Raaz and Raaz 3. If you like your scares to be anything but scarce this is just what the doctor ordered; unless you're weak-hearted.
BANG BANG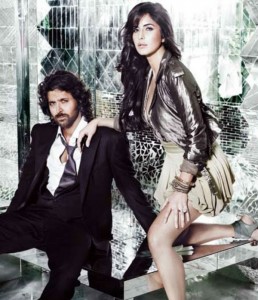 Film Bang Bang is just around the corner. Directed by Siddharth Anand, the film is the official remake of Hollywood hit Knight and Day. In the video, the honey-eyed actor and Ms Kaif are engaged in a conversation which is confusing yet funny. There is action and some romance in the promo as well and which is quite impressive. Just a few days back, the title song of Bang Bang was released and it garnered positive response from the masses. So overall, Hrithik and Katrina's second film together looks promising but will it get cash registers jingling? Only time will tell! And going by the teaser, we are sure Hrithik Roshan and Katrina Kaif will get everyone talking with their sizzling chemistry in this sensuous dance number, which is their tribute of sorts to the Late King Of Pop – Michael Jackson. Siddharth Anand's action romance Bang Bang is unveiled another ace and this time is it the dance title track called Bang Bang. While Hrithik Roshan has paid a tribute to Michael Jackson, Katrina Kaif is at her sizzling best matching steps with Hrithik in the sensual dance number. Talking about dancing, Michael's ironic dance moves, Hrithik says,  I love his style and energy so when Bosco and Siddharth said Michael Jackson, at first I thought there's no way I could match up, but then I reframed that and did it for my love for him in my own style, my own way and where there is love, there is no fear. That made it fun. This is an out-an-out dance/party track. It's high on glamour, scale and Katrina and I have danced our hearts out." And the gorgeous Katrina Kaif feels Bang Bang is the best song of the album. Vishal-Shekhar and Sid have done an incredible job.
SUPER NANI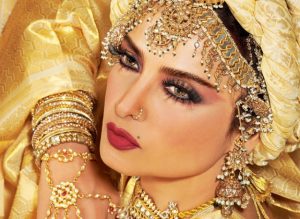 Veteran actress Rekha is all set for the release of her upcoming film Super Nani which revolves around Bharti Bhatia, who is the backbone of her house but is always taken for granted. Enter actor Sharman Joshi, as Rekha's grandson, who decides to help his grandmother reclaim her position in the family. The Indra Kumar film also stars actors Randhir Kapoor and Anupam Kher in pivotal roles. Bollywood's evergreen beauty Rekha has dressed a la Madhubala's character from Mughal-e-Azam for a song sequence in her upcoming movie Super Nani, where she will also reprise the magic of ageless Bollywood tracks. Taking styling cues from iconic actresses like Madhubala and Waheeda, Rekha will dance to the tunes of various songs, like Pyaar kiya toh darna kya, all entwined into one particular song for the movie."In the song, Rekha will be seen dancing to some old classics dressed as iconic actresses such as Madhubala, Waheeda Rahmaan from their famous movies such as Mughal-e-Azam and Howrah Bridge as part of the storyline.
THE BATTLE GOES ONSCREEN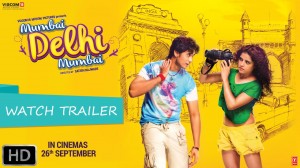 The age-old battle between India's largest metro cities Mumbai and Delhi is all set to be immortalised in an upcoming romantic comedy titled Mumbai Delhi Mumbai. The makers have unveiled the poster and trailer of the film and its story appears to revolve around the age-old fight for supremacy between Mumbai and Delhi, played out by as Mumbai girl Pia and Shiv Pandit as Delhi boy Goli. The poster introduces Pia, a young and ambitious Mumbaikar who loves her city and its lifestyle to the core. As seen in the trailer, she is street smart and independent. When she runs into the loud and flashy Goli on her disastrous trip to Delhi, her dislike for the city is beyond containment. But being the self-centered and boastful young man that Goli is, he has undying devotion towards his city and will not take a word against his city. It explores what happens when a Mumbai-loving girl meets a Delhi loving boy.