BY KAVITA
Christmas is a time of celebration, festivities, food, family, and friends. Pleasant memories from decades often are re-ignited with the aroma of Christmas cookies, pine trees, or Christmas dinner cooking in the kitchen. With different essential oils, you can evoke these memories while creating a joyous environment during the holiday season.
Seasonal smells give off an aroma throughout the day, which may subtly create positive emotion and festive mood. Essential oils remind us of wonderful holiday season memories, working to boost spirits, decrease anxiety, and support the immune system.
Best Christmas Scents for the Holiday Season
From the ginger aroma associated with family fun making gingerbread cookies to Frankincense and Myrrh (a gift by one of the Magi to baby Jesus), essential oils are an ideal way to create a festive ambiance during the holiday season. Opt for any of the Christmas scent ideas to help set the mood at your holiday get-togethers.
Pine: We all relate the smell of pine with Christmas trees, so this scent is a favorite. The benefits of this scent are that it is also known to help boost your metabolism, relaxing, and balancing emotions—an ideal way to bring calmness to any year-end occasions.
Cinnamon: Cinnamon is one essential oil that can help give us a sense of warmth elicit through our sensory memory. Whether it's cinnamon cookies fresh from the oven or hot drinks, this sweet-spicy aroma will remind you of a warm home filled with merry gatherings. Cinnamon can also support your immune system much needed during the cold season.
Nutmeg: Often over-looked spice Nutmeg also activates the sensory memories and supports good sleeping habits, besides helping digestive problems and arthritis.
Anise: The traditional spice is also perfect for baking goodies during the holiday season. It is a relaxant that helps the nervous system. It can also help to relieve cold or flu-related congestion.
Cedarwood: A perfect woody scent, this rich aroma can make any home feel cozy and warm during the chilly winter months. Cedarwood also helps detoxify, stimulates metabolism, and soothes coughs.
Peppermint: This delightful one is always present in things festive and adding holiday cheer. From peppermint cookies and candy canes to relaxation to help us increase our energy for holiday season activities.
Frankincense: Frankincense is a scent that's associated with Christmas since the time of Jesus' birth. Correlated to places of worship, this scent has a spiritual meaning and relieves anxiety or boosts the immune system.
Myrrh: This scent pairs well with frankincense and holds the symbolic meaning of the birth of Jesus. With being a spiritual symbol, this aroma is also an immune booster and anxiety reliever.
Clove: This luxurious classic scent, albeit subtly seen in holiday food or bottle of spirits, adds to the holiday atmosphere. This spice's scent also helps to relieve sinus problems and respiratory issues during the flu season.
Sweet Orange: A tropical scent mixed in with the richness, much like the cinnamon and clove, this citrus aroma adds sweetness to just about any occasion. Best for detoxifying the body and help decrease pain or inflammation.
Sweet Ginger: The sweet and delightful smell of ginger will instantly remind you of gingerbread places and their delicious flavor. It will help you to move past your holiday slump, boosts decision-making in the busy season.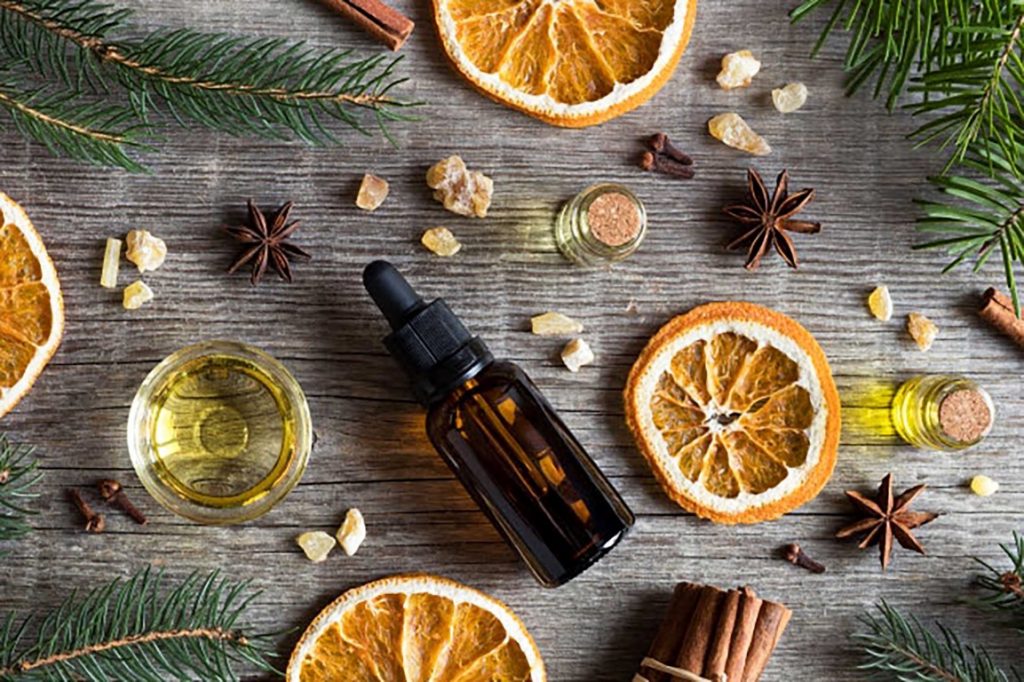 Dr. Blossom Kochhar, an aromatherapy expert, says, "I love winters, the chill in the air, thick scarves, woolly hats, knitted socks, hot chocolate and cream, warm apple juice, Christmas, jolly music, vibrant decorations, and cozy time with loved ones, oh! But, the gloom that accompanies this season is a bit overwhelming, too, especially when the festivities are over, disrupting your biological clock as it gets dull without any sun due to shorter days. The winter doldrums or the winter blues, as I may call it, is something everyone goes through. The sadness, depression, and loss of energy may make you feel low but be gentle with yourself and remember the magical essential oil blends will help you a great deal. I swear by citrus oils such as orange and lemon as they lift my mood and cheer me up. Also, jasmine and ylang-ylang just put me in the right mood. Whenever you feel flat and bland, just run a bath with a few (3-4) drops of jasmine in a bucket of water and pour it all over.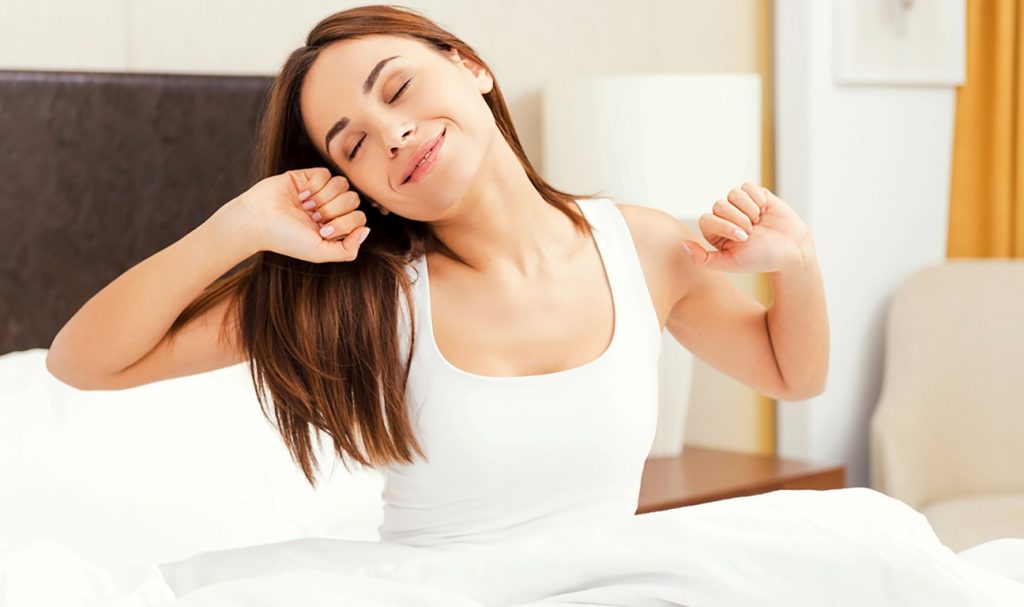 Coffee bean scrub
Put it in a bowl, add a teaspoon of coffee powder in it, mix it, scrub over the body, and take a shower afterward. You are all energized, ready to take in the evening!
Here are some blends I am dolling out to help you do away with low spirits during this time around.
Nervous and anxious energy:
2 drops of Geranium
2 drops of Lavender
3 drops of Bergamot
Use this concoction as body massage, in your diffuser, or your bathwater.
Feeling weepy:
Use jasmine and rose essential daily.
Or
Put 1-2 drops of Neroli oil on a cotton bud or tissue paper and place it anywhere near you.
You can also use it in a diffuser, just put 4-6 drops in it to help you remove the mental block and improve concentration.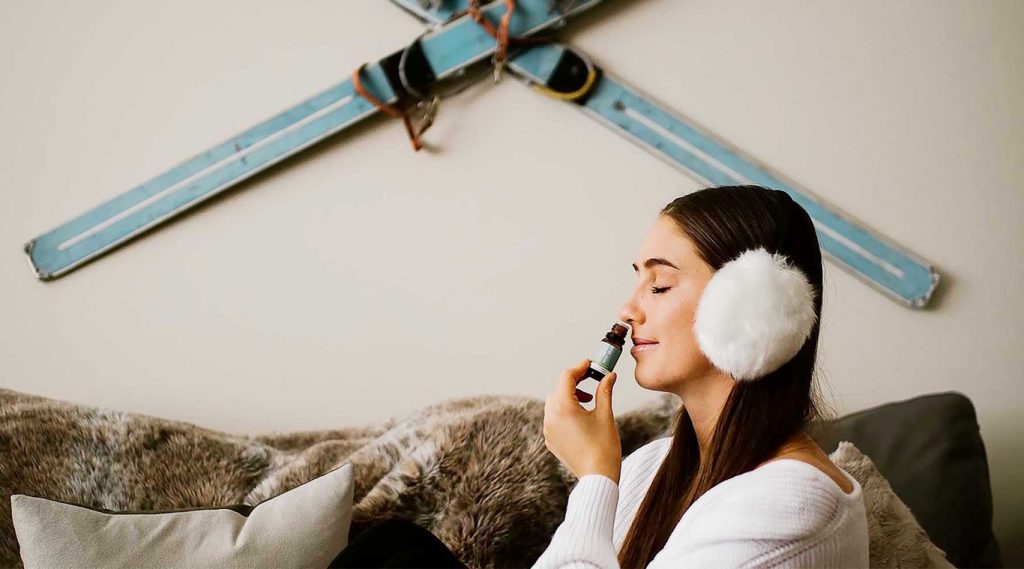 Anger bursts: Use Neroli oil to help calm anger situations.
Disinterest: Use ylang ylang and lemongrass oil to pep you up.
Clear thoughts: Take a bowl of water and put less than a drop of basil in it. Alternatively, you can also set one-tenth of a drop of this oil behind your ear and feel the fragrance giving you a relaxing effect.
Seasonal cold and flu: Put a few drops of lemon and eucalyptus essential oil in a diffuser and keep the cold and flu at bay.
Help bring back the la vie en rose with these blends and revive your zest this winter."