Something is charming, old-school, and refreshing about beauty rituals or traditions that have been passed down to us through generations. The beauty of natural products is that they brighten the skin sans any chemicals.
Every to-be bride wants to look flawless on her wedding day, and it is crucial to follow a skincare regime for achieving the look.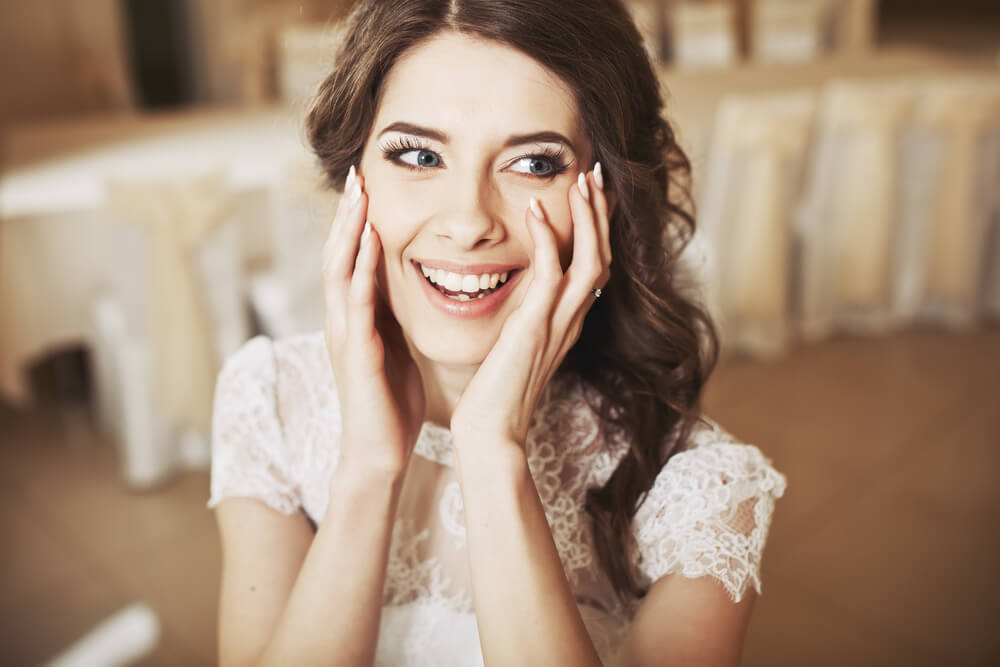 Here are a few bridal beauty secrets that all brides can steal for some envy-worthy wedding day radiance.
Taking inspiration from the beauty favorite- Turmeric, this multi-tasking, anti-inflammatory spice or magic root, everyone relies on both cooking and skin care. There's really nothing quite like turmeric. Why won't you take it off your kitchen shelf, it soothes irritated skin, brightens and gently exfoliates leaving you with a healthy glow. Try it with different combinations like honey, crushed pure rose petals, yogurt, or saffron it's a quintessential ingredient.
For all-over, long-lasting natural fragrance, women often adorn their hair with fresh jasmine. Needless to say, it smells great but also makes for the ideal big day hair accessory that goes with all styles, whether you choose to wear your locks up or down. You can further enhance the natural scent, by putting jasmine oil on your wrists, back of knees, and neck. Voila, the aroma of a bridal glory-unforgettable!
Dewy fresh, youthful skin is achievable with Indian herbs and essential oils. Use pure rose water or rose oil, which is anti-bacterial, toning, moisturizing, and relaxing. Bid goodbye to redness, irritated skin or acne.
Hydrate your skin like never before. Apply a thin layer of clarified butter or ghee, on lips or dry skin at night to keep them moisturized. ( Needless to add, ghee is full of healthy fats which is great to use in cooking, it doesn't cause digestion issues.)
Cleanse and brighten up with sandalwood. This wonder product enhances the moisture level in your skin, helps keep the complexion supple, fresh and hydrated. Sandalwood also has natural anti-bacterial properties, making it an effective yet gentle treatment for those with acne issues. Just take a new sandalwood piece and smear it on a stone with rose water to get the desired face pack.
A healthy glow is what we aim for a bridal skin, embrace some beauty oils once a week. Apply sesame oil all over your face and body. Let it soak into the skin for 20 minutes and then bathe. For your hair, apply a quarter-size amount of coconut oil, let it sit for 15 minutes, and wash out.
Beauty therapist Neena Nath says, " Healthy, dewy skin and a head full of lustrous hair is not a dream anymore. Months before the special day start with your superfoods, clean eating, meditation, nature's best face packs, clear your mind, and understand your body. Improve your digestion, blood circulation, fade worries, and sleep peacefully.
Natural is nurturing. Get on with liquid gold or honey to improve your skin condition. While you are at it, don't forget your skincare bestie- Saffron which can be used with milk, honey or rose water. Saffron removes blemishes, acne, and makes your skin glow like a bulb."
Be beautiful!