Admit it; your inner child loves it when you get compliments and envious looks from fellow moms. So if you are scheduled to have any children's graduation party, or intend to dress up your little princess, or have a perfect makeup this party season, we have you covered.
Accept it, a woman's life can be pretty exhausting. Also, you can avoid the crowds & the headaches of a salon, just get ready for this week's parties.
Ladies, here's a tiny snapshot for anyone who wants to look picture perfect at home parties, family celebrations, holiday dinners, or office parties. A little diligence and pampering yourselves would do you a lot of good. So, relax and enjoy by beautifying yourselves.
A Dramatic Makeup
Parties are incomplete without drama. The perfect way to add excitement to your look is by wearing a dark red lipstick. Keep in mind to highlight one strong feature in your face. It could either be eyes or lips, etc. Don't overdo the make-up as it may end up looking gaudy.
Makeup choices for the many Parties in the pipeline.
Beauty expert, Samaanta Dwivedi, doles out party looks for us:
Shades to go for:
Glitter & unconventional eye and lip colors
Make sure skin appears as fresh and dewy as a daisy — whatever the hour. An illuminating powder will do the trick.
Carry a pressed powder to touch up any oily breakouts during the night.
Texture: Glossy eyes & bold matte lips
Eyes and Lips:
Update a classic smoky eye by adding a metallic shade of shadow
Give red lips a twist by swapping traditional crimson for a vibrant wine hue that looks both modern and sexy
Make sure your eyeliner and kohl are a waterproof one. You don't want it smudging all over the place
Gold with black shadow looks edgy without being freaky, especially in a black dress.
If you love the color, use a sparkly peacock blue colored shadow, and you'd notice how mesmerizing it looks. And this look will make anyone's eyes sparkle.
Another Beauty and Makeup Expert, Aakriti Kochar gives us a few party grooming tips.
Shimmering it Out
For the festive season, the best way to bring a glow to your face is by adding a dash of shimmer. Add gold/silver shimmer to the eyes in the evenings, when stepping out to celebrate the festival or heading out for a party.
The Festive Glow
Using bronzers and highlighters will make your skin glow making it as enjoyable as the glow of Christmas. Bronzers not only add color but also define your cheeks to highlight your best features.
Brightening the Eyes
If you are not too much of a shimmer person, add slight white/golden shimmer eyeshadow to the inner corner of the eyes. This brightens up the eyes instantly and gets you ready to head out.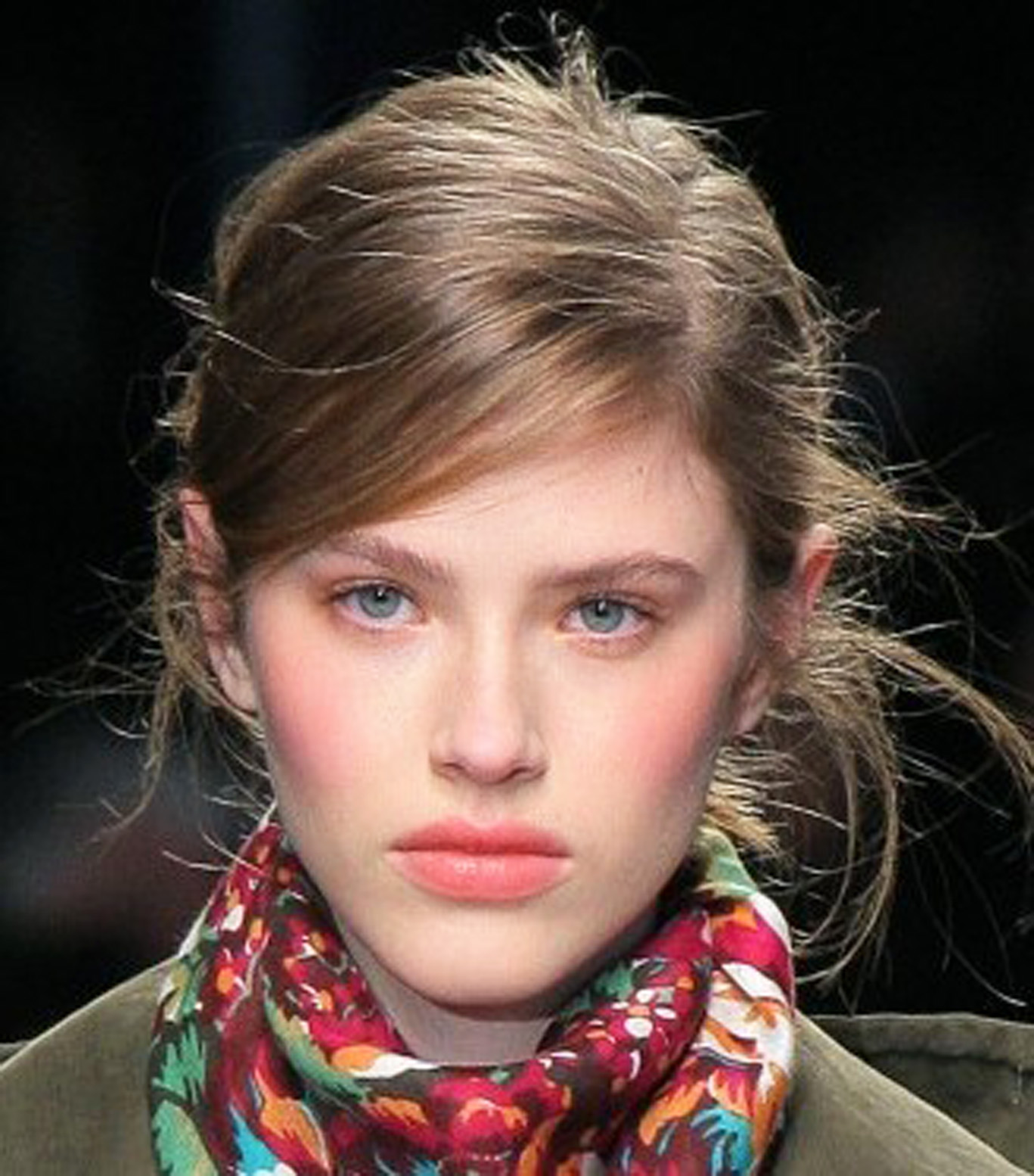 Be Bold
Defining brow is an essential part of grooming you face. It helps in framing the face well, automatically adding boldness.
Lining up the Festivities
Playing with eyeliners is a good idea this season. Wear from very sleek to thick black/ interestingly shaped eyeliners and pick the color red for your lips to relate to the festive color. Bronzed skin, groomed brows with these do justice to this look.
Playing with the Shadows
If you like to experiment with eyeshadows, wear gold/silver eyeshadow in combination with purple, blue, or green in horizontal or vertical stripes and blend it well—wear a thin eyeliner, lots of mascara to make your eyes stand out. Neutral skin/nude lips with gloss will complete the look.
Reflecting Light
We see lots of shimmer and glitter in the décor during festivities. So why not glitter up on the eyes as well – wear gold, silver, white shimmer based eyeshadow on eyes with thin eyeliner. Give the skin a dewy and healthy finish, such that it reflects back the light and the joy of the festival.
Spellbinding Lashes
Someone who wants to dramatize their look can wear false lashes. There is a wide variety available –  colored, studded, gold/ silver, long, dramatic or volumized; that leave everyone spellbound, just like the Christmas carols.
Slick and Sleek
When going dramatic with the makeup, wearing a sleek high ponytail gives an amazingly glamorous and a smooth look.
The Bold and the Beautiful
One can also wear a signature bold eyeliner and open their hair with soft wavy curls to look mesmerizingly beautiful.
A Bun for Everyone
Tie your hair into a chic bun at the back or on the side with a bold lip color to look fabulous for those elegant dinners and parties.
A Part of New years
For an even more glamorous look, part the hair to the side in open, wavy curls and let it fall on one shoulder. The look is complete with a bright red lipstick.
Bouncing with Joy
When opting for subtle makeup,  blow dry your hair and give it bouncy layers. The key is to make still the face glow. One can also play with different kinds of blushes.  Creamy and gel-based blushes are a hit for this weather as they add the needed gloss/ shine.
Getting Creative
Paint your nails in bright tones of reds or get new nail arts with graphics, studs, etc., as per your choice.