Every girl dreams of looking her best during the Christmas, New Years, year-end party season and the wedding months. And that desire brings forth a series of beauty treatments that guarantee women the 'magical glow'! But, if choosing what's right for you is bogging you down, fret not we've got you covered!
Parties, weddings and the festive season are upon us and what better way to get the angelic glow than to head out to an expert or savvy salon. So jump on the bandwagon and put your best face forward.
Here are the most popular beauty treatments doing the rounds amongst women of all age groups and the would-be-brides!
Microdermabrasion or skin polishing: With every passing day, skin cell turnover slows down, which leads to building up of dead skin cells that fail to reflect light guiding to a dull-looking skin. So, with this painless procedure, the outermost layer of dead skin cells is sloughed off to reveal a fresh coat of skin.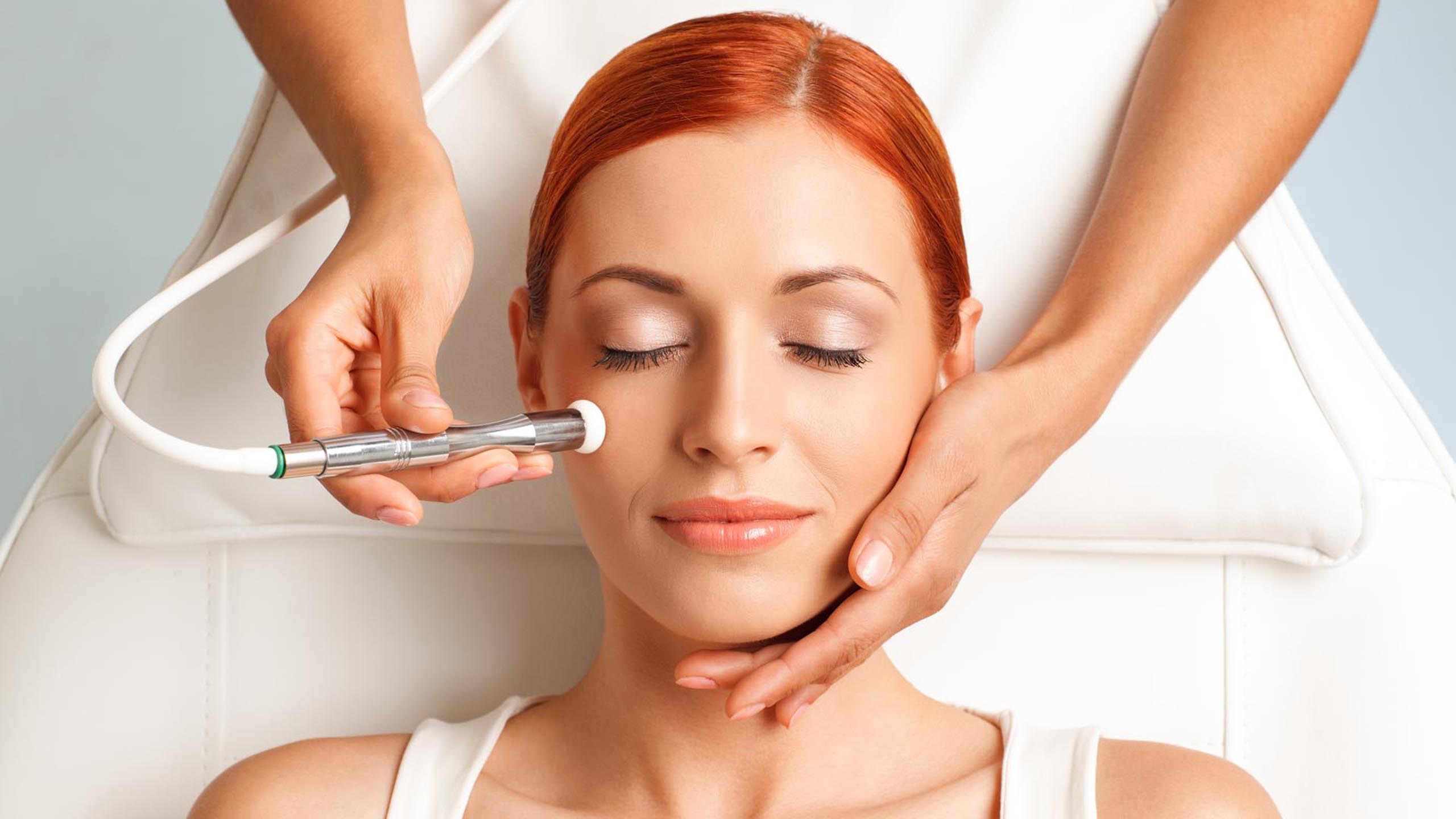 Laser skin rejuvenation: This procedure will help you firm up the sagging skin; remove blemishes, close pores and brighten up the skin tone. It also boosts the blood flow to the surface, which gives a glow immediately after the procedure. The treatment takes just 40 minutes, and effect gets better until eight weeks.
Photo facials: During the 30-minute procedure, infrared light is passed over the topmost layer of the skin to increase blood circulation and reduce pigmentation. It improves large follicles, eliminates skin infections, wrinkles, flaccid skin, and hyper-pigmentation spots, etc. It can also be used to treat sun damage and weathered areas on the neck, arms, etc. The results can be seen in a period of three days.
AHA (Alpha Hydroxy Acid) facials: AHA acids, are derived from fruits and flowers and are best taken for their anti-aging effects and properties. However, creams formulated with AHAs help the skin look smoother. So, they are recommended for brides who have pigmented skin. This facial is best done to improve the action of the capillaries, skin texture and tightening pores, all the while inducing relaxation and calming the mind. Fruits are chosen according to the skin type. For example Banana for dry skin and orange for oily skin. In this facial, the laser is used to revitalize skin and ultrasonic machines to put in AHA creams into the deepest layers of the skin for quick & outstanding results.
Oxy-facials: If you have been exposed to dust, grime and long hours on the computer, this facial is best for you as it detoxifies the skin by lending it some oxygen.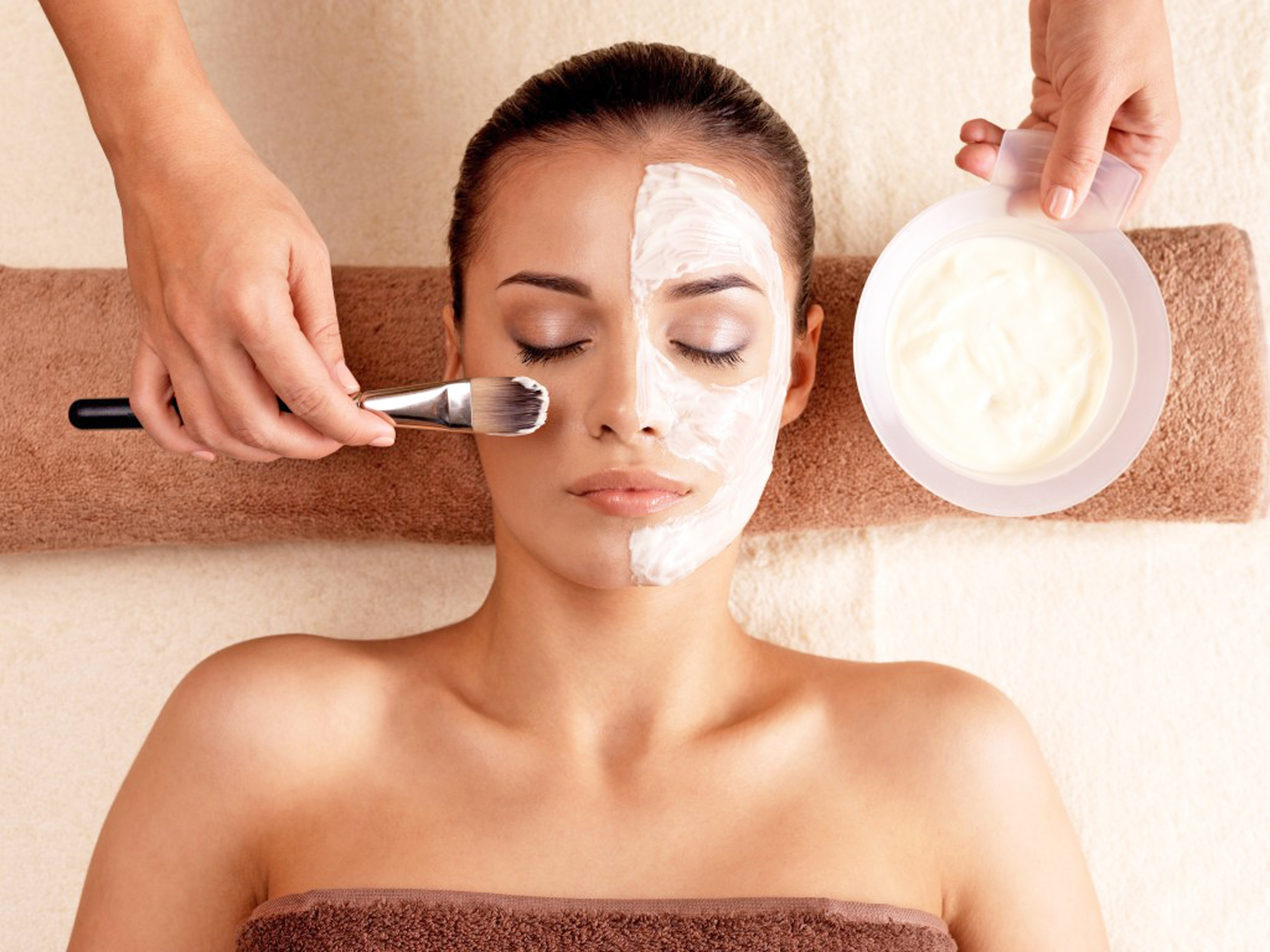 Galvanic facial: If your face looks dehydrated and dry, this is the facial recommended to you. It is a hi-tech skin treatment where electrodes help in altering dry or oily skin conditions to normal. A Galvanic gadget is used here that directs a galvanic current on the skin to bring in water-soluble substances that smoothen the surface. This benefits dry, dehydrated skins, as it improves moisture preservation.
Anti-oxidant and pollution-fighting facials: This facial uses creams and masks enriched with free-radical fighting agents like vitamin A, beta-carotene and vitamin E. Pollutants are first detached, and the skin is then deep cleansed. This is recommended for people who travel a lot or have field job.
Acne facials: As the name suggests, this facial is designed for those who suffer from the disturbed skin. It is particularly useful for teenage and adult acne. This facial should be taken at regular, two-week intervals until the problem gets over.
Bio-lift facials: Other then cleansing, massage and rejuvenation techniques, these facials include treatments that target dark circles under the eyes. Features and USP of this facial is the bio-mask, which tones and tightens the skin making it look younger
Light chemical peel: A mild chemical solution is used to peel off the top-most layer of the skin revealing younger-looking, brighter skin. You will experience specific side effects like redness, itching, and flakiness, which will go away in a couple of days. You may require multiple sittings before results start showing.
Get Glowing Gorgeousness!