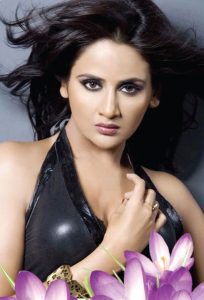 Want to highlight cheekbones, try contour make-up
If you have ever wondered how to get your cheekbones to show prominently, try contour make-up.
"Contouring is a great way to enhance the natural structure of your face and cheat a perfectly chiseled frame.
"The biggest mistake happens when contouring is recognizable. It's about creating illusion with make-up and you shouldn't see.
"Make sure to blend out all lines with a brush in a round circular motion, softening the edges and making sure you can't see where the color ends or begins.
Contouring experts preach that blush and bronzer are a central part of professional makeup looks. For fair to light complexions shades of blush, intense gold-toned bronzer to brighten the complexion with a shimmer glow will do the trick.
CHEEKS: Start at the corners of your mouth and draw an angled line toward your ear along the "hollow" area directly under your cheek bones – hint, this spot is most visible when you purse your lips. Using a contour or doomed blush brush, buff the line back and forth until the bronze pigment is softened to reveal a subtle, contoured cheek.
NECK AND JAW LINE: starting at the bottom of your ear, draw a line down the bottom of your jaw line across the underside of your chin, and up to your ear. Use a fluffy brush to blend outward away from your face and won toward your neck.
NOSE: Draw a thin line down each side of the bridge of your nose leaving a small area in the center, and then connect them with a thin line over the tip of the nose for the perfect shape. Using a contour or doomed blush brush, blend softly up and down the nose and toward the inner corners of your eyes.
FOREHEAD: Apple the sculptor around your hairline and lightly buff upwards —  as you would a bronzer – to avoid any harsh lines.
Face Contour Kit: The pressed powder can be used to create shadows on the face to contour it, such as defining the jaw line or contouring the cheekbones. The shimmer powder can be used as a highlighter, to reflect light off the face, and can be placed in various places such as the apple of the cheek, the temple, the tip of the nose, etc.
How to Apply: using a brush, apply the pressed powder to the apple of the cheeks for a darker, defined look. Then apply the highlighter to the upper and low area of the cheekbones for a highlighted contour.
HOW TO CHOOSE THE RIGHT BRONZER FOR YOUR COMPLEXION?
A sun-kissed look adds a different dimension to your entire appearance along with enhancing your complexion. That glow on your face gives you an appeal which makes you the most talked-about beautiful lady in the gathering. Choose the right shade of bronzer powder/cream based so that your skin tone retains its naturalness while you get the glam look of your dreams.
Well, if you are a dark skinned beauty, go for darker shades like chocolate color. Amber tones and tawny hues also look great! But make sure, that you do not end up choosing too much dark shades as it might look muddy.
Are you blessed with a medium skin tone? Go for the range of earth toned colors as they accentuate your complexion. Go for soft shades of copper, brownish pink, soft corals or even shimmery peach and gold! The color options are many and you just need to pick the shade you like best!
In case you are fair-skinned, you would look good with peach, rose, honey tones and beige-brown shades.
Do you have a pinkish skin tone? In that case, go for a bronzer with a touch of pink or cinnamon.
Shades of brown and matte gold go with almost every complexion type.