Festive season is round the corner!
This is that time of the when one can try new looks Make up is an integral part of woman's life & an essential component of daily routine.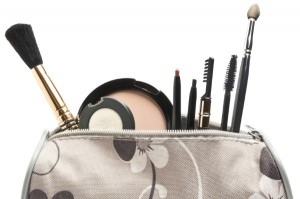 Foundation – It is considered as the base for make-up. Choose the right foundation, according to your skin type, like If you have an oily skin go in for oil-free foundation & for dry skin shop for moisturizing foundation. Kohl pencil – An important part of make up is kohl pencil. It definitely gives you a glamorous evening look i.e the smokey eyes. With the pencil, lash line, both top and bottom and inside of the eye & you will get a perfect look. A right kind of mascara – When picking a mascara, you should consider the formula you want like lengthening, thickening non-clumping. Basically it has to suit your eye-lashes. Skin tone blush on – Find the right shade of your blush according to your skin tone & the best blush color for your cheeks is usually the one closest to your skin tone. A nice lip gloss – It simply enhance your lips & fulfill the overall make up. Also, add some extra gloss to the center of the   mouth to make your lips look fuller.