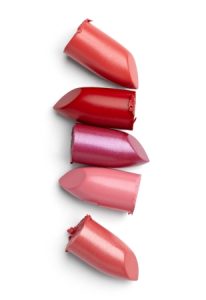 Red lipsticks are a recurring trend that never fades out.
A classic look calls for a nice outfit with a red classic lipstick ,with a matching lip pencil.
The look you choose for a party? When selecting a party outfit, make sure you feel comfortable in it. Avoid too much gaudy make up. Just highlight the eyes with a deep kohl pencil with a nice play and just be yourself!
Beauty Explores…
Red lipstick never seems to go out of style…. a universal classic
Red is so unique Red lipstick is related with confidence and boldness. It is sizzling & sensual which makes your lips fuller & brighter. Often considered as a full proof way to grab attention. Red lipstick is perfect for a classic outfit for an evening & highlights your features. Choose your shade Red is one of those safest shades which are just suited for all the skin tones. There's nothing more feminine then the color red. Choose red based on your skin tone. There are so many shades available in the market Earlier it's a myth in young women that it is not age appropriate or they may afraid of looking too brash but now many younger women's started branching out to brighter red shades. To give the best effects apply some foundation over your lips.
Simple & Stylish Tips to look Great in these Winters Style Tips
For winter makeup color, think rich!  "BEAUTY is here with some simple Secrets"-
1. Colors which are totally yes for this season are-dark ones like blues, greys, jet black, purples.
2. Colors which are totally off are some light ones like lime, peaches. Just avoid them in winters.
3. Winters need bold & straight colors. Bold colors with a focus on one feature like eyes, lips.
4. Moisturizing is very important in winters to avoid dryness, so apply good moisturizer before make up also, after all a healthy skin is all we need.
5. Always conceal any acne or mark, if you have before using foundation.
6. A one linear classic tip is just apply a kajal with a lip gloss.