By Veeno Dewan
"Canada's harsh winters and active lifestyles demand a versatile, roomy, and capable vehicle. An SUV is ideal, and the choice is endless. It is possible to buy a sub $30,000 CUV or spend over $200,000 for a Lamborghini Urus, Bentley Bentayga, or Rolls-Royce Cullinan."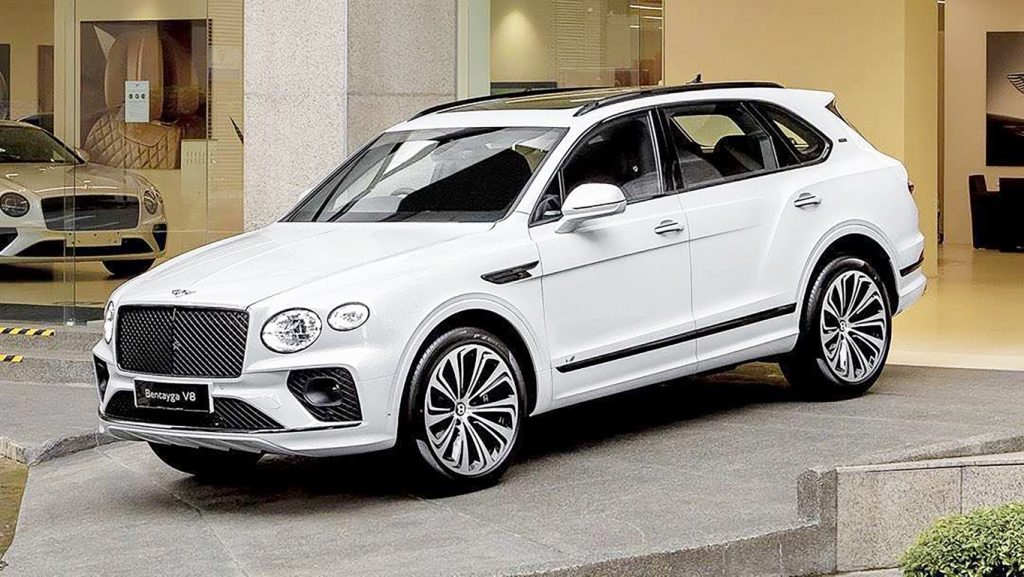 The popularity of SUVs and crossovers (CUVs) has never been more significant. In North America, SUVs have overtaken sedan cars as the most popular vehicle to be sold. In fact, some automakers such as Ford and Stellantis (Maker of Chrysler, Dodge, Ram, and Jeep) have abandoned the four-door car market to concentrate only on SUVs, CUVs, and trucks. SUVs and Crossovers have exploded in popularity in Canada in recent years, and it's not hard to see why. Canada's harsh winters and active lifestyles demand a versatile, roomy, and capable vehicle. An SUV is ideal, and the choice is endless. It is possible to buy a sub $30,000 CUV or spend over $200,000 for a Lamborghini Urus, Bentley Bentayga, or Rolls-Royce Cullinan. For 2022 lookout for SUV offerings from new US automakers Rivian and lucid. There is something for everyone and for every need in this guide to SUVs and CUVs in Canada.
Compact SUVs
On the compact side, the Honda CR-V is a top choice with its lively turbocharged engine, and a comfortable, roomy interior with ample cargo space make it a strong contender. The 2022 Kia Sorento is a small SUV that is one of the few in its class to offer three rows of seating. Build quality is high, and equipment levels and value for money as usual from Kia are superb.
Meanwhile, Nissan offers the Juke and Rogue SUVs proven and popular choices for families combining practicality with versatility. The venerable Toyota'RAV4 celebrates its 25th anniversary, and the latest model is at the peak of refinement with the option of a potent and fuel-efficient Hybrid model. All models in this sector are powered by four-cylinder engines and, in the case of hybrid SUVs with an electric motor and lithium-ion battery.
Hybrid compact SUVs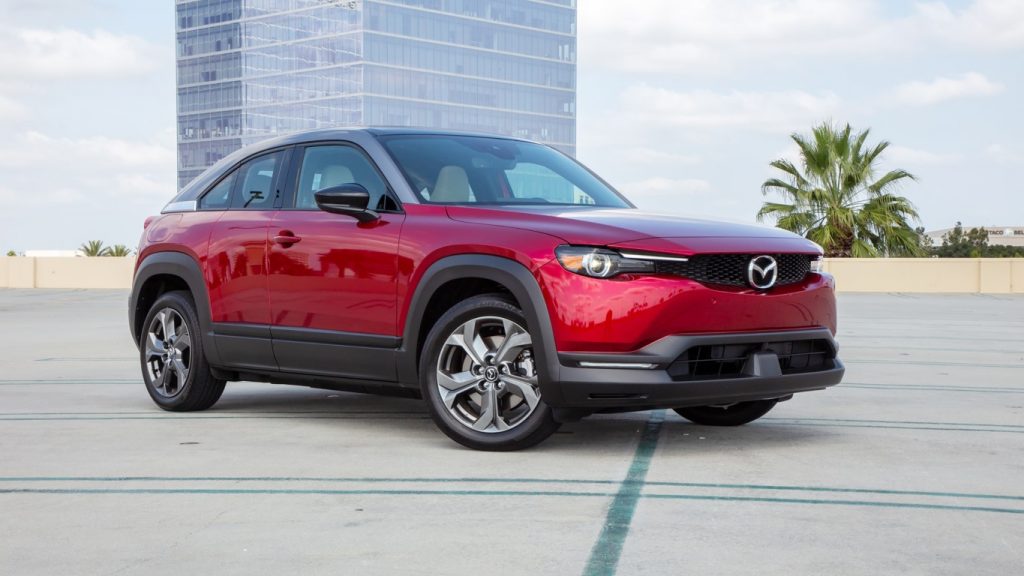 There are many choices here for hybrid models, and buyers can choose from a selection of four-cylinder hybrid models in this sector. Model choices include the Honda CR-V Hybrid, Hyundai Tucson Hybrid, Ford Escape Hybrid, and the Toyota RAV 4 Hybrid. The all-new Mazda MX -30 is a new All-Electric EV with clamshell rear doors and a limited 160km driving range. At the other end of the spectrum are premium offerings, including the Porsche Macan, BMW X1, and the Volvo XC40, which is a fully electric EV with a price tag to match.
Mid-Size SUVs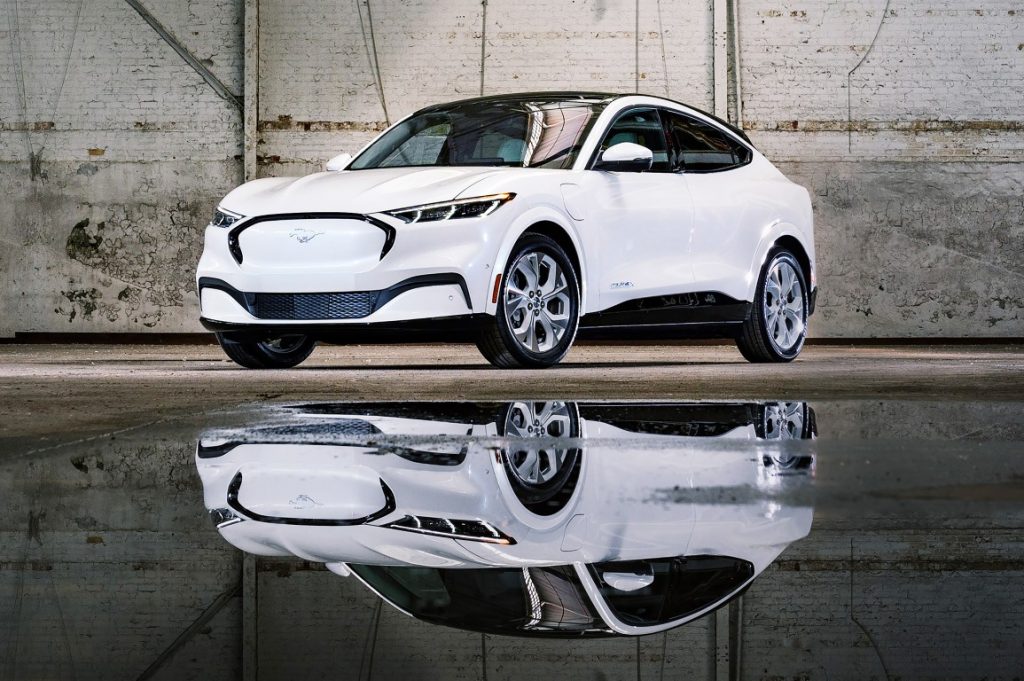 The all-new Ford Mustang Mach-E is a four-door electric crossover. And like its nameplate suggests an all-Electric SUV with an emphasis on performance and technology. It's a top contender with a decent driving range and good looks to boot. Other all-electric SUVs include the Chevrolet Bolt EV and Volkswagen ID4. The Hyundai Santa Fe is also an impressive five-passenger midsize SUV available with two gas and two hybrid powertrain options and your choice of front- or all-wheel drive. Equipment levels are high, and warranties are excellent. The Mitsubishi Outlander is also a well-proven hybrid offering good performance and All-Wheel drive – it also arrives in hybrid versions. Looking for sportiness?
The MazdaCX-5 Series offers performance attributes, quick reflexes, and driver satisfaction. On the more expensive side is there is the Audi E-Tron series and Tesla Model Y- that marries high technology with unique looks and interior.
Off-Road SUVs
The excellent Jeep Wrangler is the ultimate off-road vehicle with its iconic visual appeal, history, and reputation. Equally, at home on road or trail, the Wrangler is available in two- or four-door configurations, with soft- or hard-top roofs. Gasoline, diesel, and hybrid engines are offered for 2022. The entire Jeep line – Compass, Cherokee, and Grand Cherokee all have off-road performance chops and compete with other off-road SUVs, including the Toyota 4Runner, Ford Bronco, and the Land Rover Defender,
Full-Size SUVs
Chevrolet's full-size SUV, the Tahoe, is a winner if you need interior space, seating capacity, and superior towing ability. New models are improved with a better ride and a more friendly third row. Also, consider the Nissan Armada, Dodge Durango, and Infiniti QX80. All offer three-row seating, high equipment levels, decent comfort, plenty of space, and good tow ratings if you haul a boat or trailer.
Premium Luxury SUVs
The seven-seater Tesla Model X, with its unique Falcon Wing rear doors and available 1000 plus horsepower, is the fastest accelerating SUV. It is, of course -super expensive and high-tech. Meanwhile, the Porsche Cayenne enters its third generation with powerful V6 engines, while the Cayenne GTS is now introduced with a V-8 engine and stellar performance. The GTS is still the benchmark SUV in this sector, with such luminaries as the Lexus LX, BMW X5, Mercedes-Benz GLE-Class, Audi Q8, Volvo XC90, and the new tech-savvy Cadillac Escalade. Another top pick in this sector is the 2022 Mercedes Benz GLE-class that delivers the latest tech, a spacious interior, and more off-road capability. The stratospherically priced Maserati Levante, Lamborghini Urus, Bentley Bentayga, and Rolls-Royce Cullinan are at the end of the spectrum.