Just the name Fiji sounds exotic. And it is – even if it's now widely familiar to Canadians as a brand of bottled water.  What makes Fiji's 333 islands rank among the most exotic destinations in the South Pacific and is famed natural beauty, tropical climate, blue seas and white beaches, and some of the happiest people on Earth.
Known for its luxurious private-islands, all-inclusive resorts, top spas, culinary destinations and outdoor adventures, Fiji is most widely celebrated for its culture, which uniquely welcomes visitors home. Fiji's white sand beaches and pristine, crystal-clear ocean waters offer an ideal vacation destination for divers, honeymooners and families– or simply, those looking to relax and get away from it all. Fiji is easily accessible through convenient, direct flights from Los Angeles or Honolulu aboard Fiji Airways. With backpacking, bed and breakfast, mid and high range hotels and superb island resorts and an excellent range of popular family activities popular, there is something for everyone at any budget.
Accommodation
All kinds of travelers visit Fiji, and there's a place to stay for everyone. There are five star resorts that offer world class dining and facilities. Backpackers and adventurers are also well looked after, with a huge range of affordable hostels and island resorts that offer eco-tours, or just a fun party atmosphere. You can even try a village homestay to find out more about the real Fiji! Whether you're a honeymooner, a family looking for a kid-friendly getaway, or a hard-core diver looking to see some of the finest coral reefs in the world, you'll find a place
What do to?
You'll discover a range of experiences so wide that you may find it hard to know where to begin!  From an amazing place to dive, snorkel, boat cruising the numerous secluded islands, world class golf, water sports such as surfing, windsurfing, kite surfing and other adventure sport, Fiji offer the lot. From family fun, to romantic escapes, adventure tours and luxury private charters there are ample opportunities to help you discover the perfect Fiji for you.
Admire the beauty, revel in the culture, absorb the history, play the sports, taste the food and enjoy the peace; flop on the beach or embark on an adventure – whatever you are looking for, you will find it in Fiji!
Fiji has three official languages:  Fijian, English and Hindi. English is widely spoken even in small towns and villages and is the de facto language of the country, used in everyday commerce, business and the tourism industry.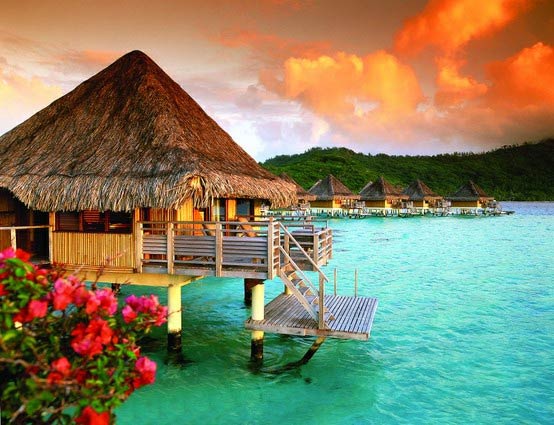 When to go
•The high season lasts from June to September,
Fiji has two weather season, the Dry season: May–October and the Wet season: November–April
While the cooler dry season is generally considered the best time to go, the rain in the hotter wet season is only sporadic, so Fiji is open for tourism all year round.
•Average temperatures range from about 26°C in June to about 30°C in January.
•Climates vary across Fiji, the smaller islands generally get less rainfall than the main island, Viti Levu.
•Cyclones sometimes hit in the wet season.
•Fiji has two distinct surf seasons, with consistent 8–12ft (2.4–3.7m) swells between March and October, and shorter swells in the summer between November and March.
•If you want to avoid the crowds and higher prices, aim for the shoulder seasons in October or May,
•You can drive on your Canadian license, but car hire may be expensive and hard to find outside of the two main islands, Viti Levu and Vanua Levu.
Vaccinations
•Mosquito-borne illnesses, particularly dengue fever, are common in Fiji. Pack repellent and do what you can to minimize mosquito bites.
•You may need vaccinations. Check with your doctor as early as possible before you go. Some vaccinations need to be given four to six weeks before departure.
•The tap water in Fiji is considered unsafe. Drink bottled or boiled water, and if you're particularly concerned about stomach upsets, ask for no ice in drinks and avoid salads that may have been rinsed in tap water.
•To minimize the risk of food poisoning, opt for fresh, fully cooked foods. Unless you're an adventurous eater, think twice about buying fish and meat from roadside markets.
•Medical facilities in Fiji are generally not as well equipped as in Canada, particularly on the outlying islands. Hospitals and health clinics may insist on payment of a deposit or proof of travel insurance before agreeing to treat foreigners.
•Fiji experiences cyclones, as well as occasional earthquakes which can trigger tsunami alerts. Make sure you know what the safety procedures are in your hotel or resort.
•There have been incidents of violent crime and sexual assault against tourists. Exercise caution and avoid walking alone, particularly in urban areas such as downtown areas at night.
Laws
•Fiji's legal drinking age is 18.
•It is illegal to be under the influence of alcohol at an airport or on a plane •Public nudity is illegal, including swimming/sunbaking topless.
•Homosexuality is legal as of 2010 but is still not widely accepted culturally.
•Fiji has strict drug laws. Convictions can lead to jail time and hefty fines. Possession of any amount of marijuana carries a minimum three-month sentence.
•If you are travelling with medications classed in Fiji as controlled drugs .e.g. pethidine, codeine, morphine) you'll need to apply in advance for approval from the Fijian Ministry of Health.
Tip:  No matter where you travel, you should carry all medications (even vitamins) in their original packaging, along with their original prescription. It's also a good idea to carry a letter from your doctor explaining what the medications are (using generic names), what they're for and dosage instructions.
By Vineel Dean