2017 is once again shaping up to be another amazing technology infused fetish year.  While curved screen TVs and drones are now firmly yesterday's news; inventors, engineers, and tech companies are always searching for new ways to increase productivity, provide unique entertainment, and solutions to problems real or imagined! As the song goes, "the future's so bright you gotta wear shades." This year's annual Consumer Electronics Show in Las Vegas – a veritable festival of tech gear showcased some amazing products for the road warriors, corporate drones, technophiles, gear heads and ordinary people who just like toys!   Micro-sized computers the size of a credit card, a laptop with three display screens. Autonomous self-driving cars, designer smart watches, and a new generation of super-skinny TVs and robots that will cut the grass and clean your windows! Here is a sample of what was on offer.
Armani Exchange Connected hybrid smart watch.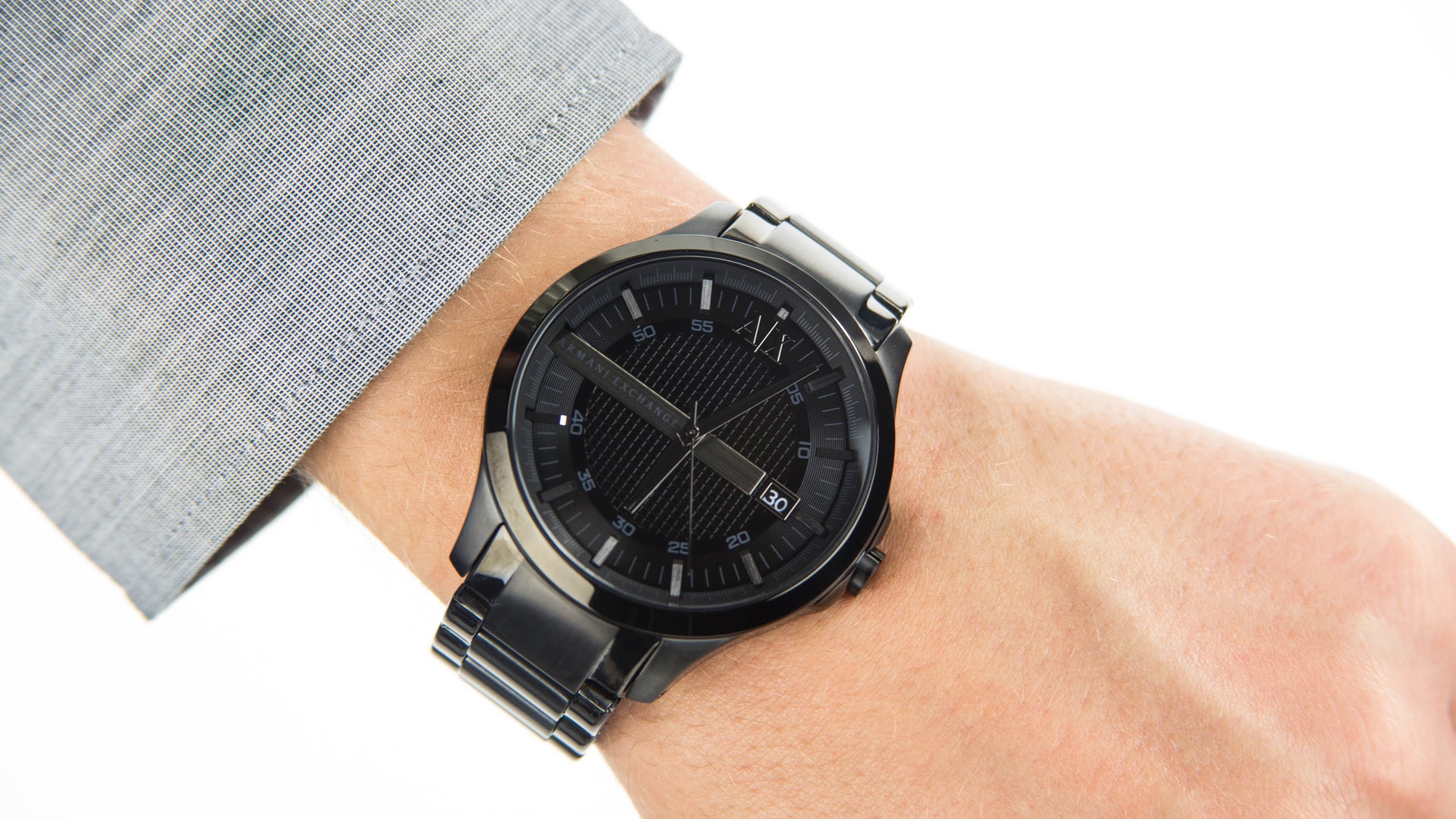 Italian luxury designer wears label Armani—enters the connected wearable's market with the introduction of the Armani Exchange Connected hybrid smartwatch.
The new line of Armani Exchange Connected hybrid smartwatches possess the same individualist, yet urban vibe of a classic Armani Exchange design, fully equipped with the latest in wearable technology. With the ability to sync to your smartphone via Bluetooth®, these hybrid smartwatches offer the following features: Activity tracking: alarms, alerts, smartphone camera sync, and the ability to control your music: seamlessly control via your smartphone
The hybrid smartwatches, available in four bold colorways, are constructed of silicone cases, which allow you to connect to your phone up to 84 ft. away. The collection will be available for purchase in select markets and online at www.armaniexchange.com   Price TBA.
Razer Project Valerie: Three-display laptop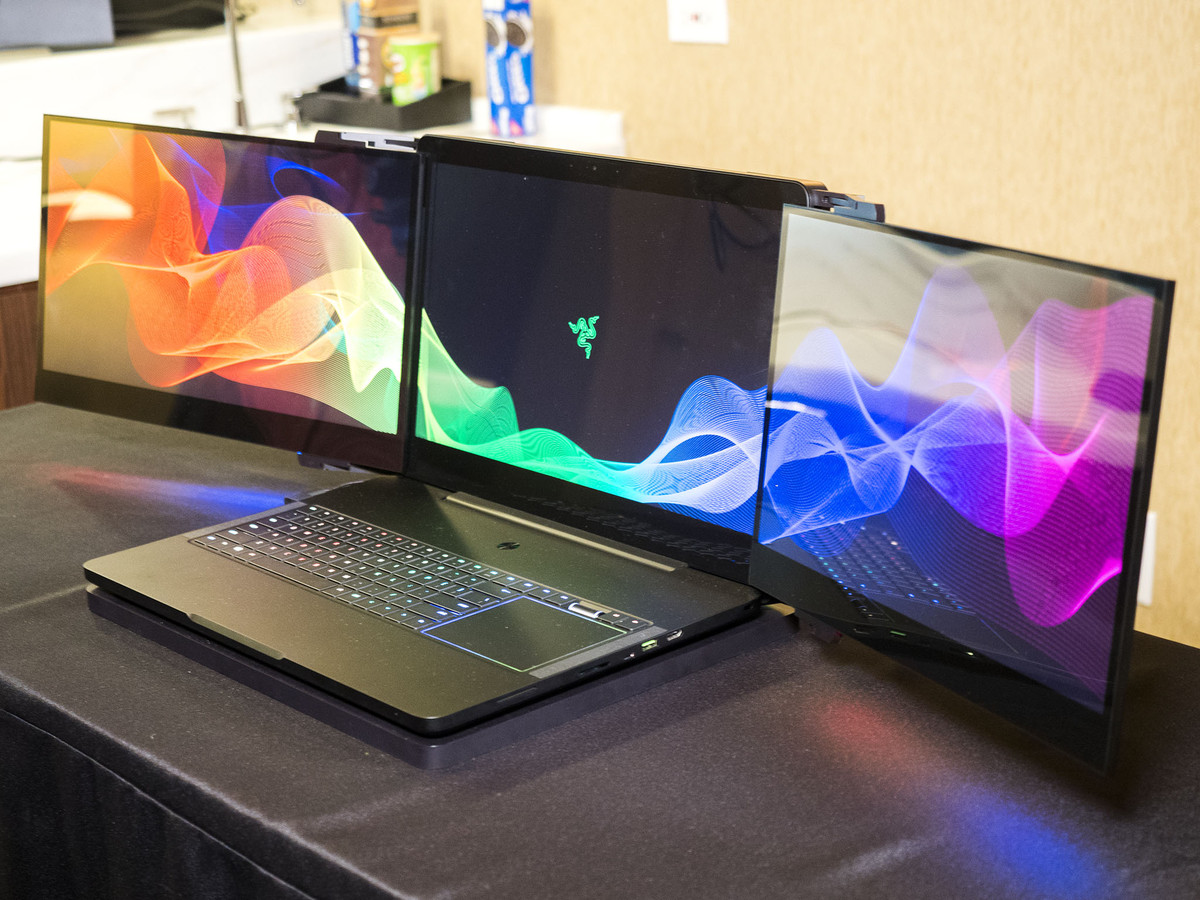 How many times have wished for two or more screens when you're using a laptop for multitasking? Razer's Project Valerie concept does just that by adding two foldable displays that expand out from the primary screen in the center. So it possible to stream a movie, do a spreadsheet and check social media at the same time! Each display is 17 inches diagonally and supports 4K resolution, and Razer says they can be used independently or together as one giant screen.
Razer Project Valerie: Three-display laptop Priced from $3,700
Intel's   Compute Card   – credit card sized computer
Intel's Compute Card is about the size of a credit card and is a mini-computer designed to be easily inserted into smart devices. The idea is to make upgrading gadgets like smart refrigerators, interactive retail kiosks, and connected security cameras as easy as swapping out one component. This prevents the need to buy an entirely new system once new standards in connectivity or faster processors are released. The computer includes all of the same aspects of a standard-sized computer, including a processor, memory, storage, and wireless tech.
Intel's   Compute Card   Priced from $197
LG W-Series Super wide TV: Light as a feather!
LG's new W-Series TVs are aimed to be amongst the lightest and thinnest on the market in an attempt to seamlessly blend large-screened TVs into the home as unobtrusively as possible. The company's new 77-inch TV is incredibly thin and light for its size, weighing just over 27 pounds. That's a flyweight compared to similarly sized smart TVs from the competition that can weigh around 70- 85lbs. The new LG W-Series does this by separating the screen and its receiver components in the form of a separate, sleek- looking Dolby Atmos sound bar. The result is wonderfully neat and tidy, blending with any decor. The new W Series TVs are not cheap, but prices will come down.
LG W-Series Super wide TV: starting from $7,999
Winbot 850: Window washing robot!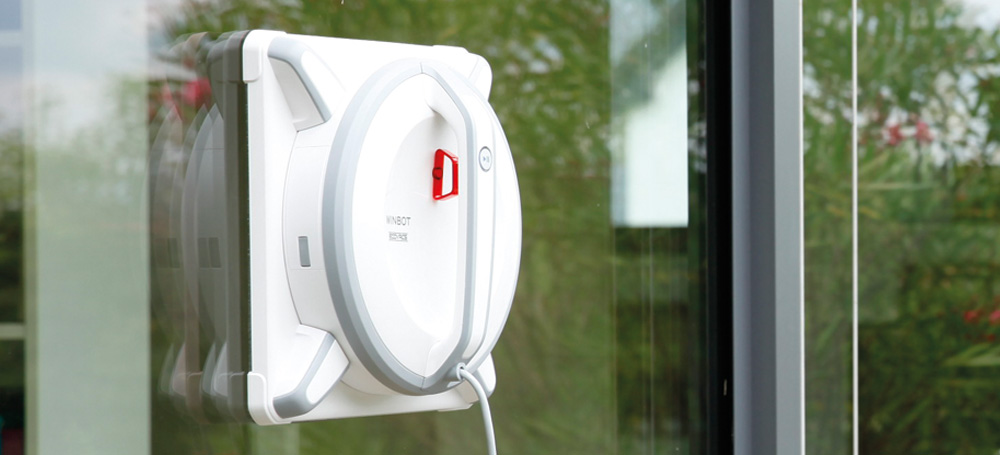 Who likes to wash windows? No one!  Except for the Winbot850 robot that does this chore with relish.   The battery powered $449 Winbot 850 is compact (It can clean windows as small as 18×26) and powerful. It uses fans to stay firmly attached to the glass while cleaning windows on the inside or outside squeegeeing them dry as it moves on in proper professional window washers manner.  A boon for the less able, and those who live in apartments and condominiums, the Winbot will clean small or large windows. At last, a robot that is useful.
Winbot 850: Window washing robot: Price $449
Robomow RS622: Robot grass cutting mower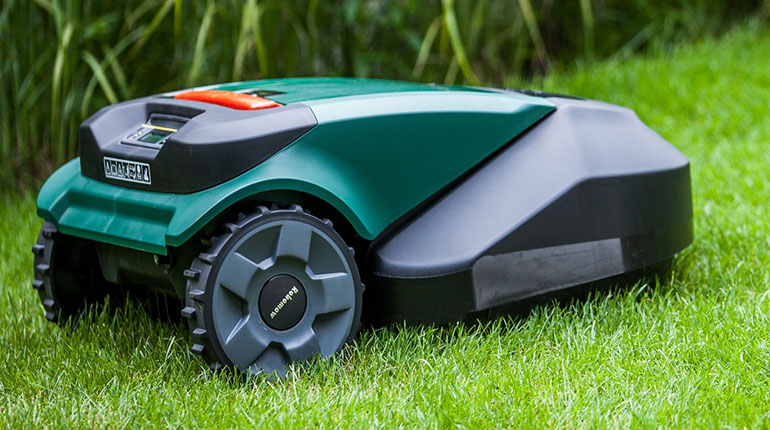 Spring and summer are upon us, and the annual chore of cutting the grass is dreadfully near. But it doesn't have to be that way, as the Robomow RS622 grass cutter robot will take over that unsavory task.  This battery-operated mower can trim yards up to 23,000 square feet (1/2 acre) and can handle slopes of up to 20 degrees. No more noisy gas engine to annoy the neighbors, on more clumsy tangled, messy electric cords and best of all, no endless walking and trudging around the lawn in the hot sun!   Sign me up for one.
Robomow RS622: Robot grass cutting mower
Price: $2,100