Are you bored of the same old exercises and equipment at the gym? How about giving the gym sessions a miss and try out fun workouts to get your adrenaline pumping, besides also help you burn some serious calories along!
We give you a low-down on a few different fitness forms to try alone or with friends to get fit as a fiddle just in time for Christmas and New Years!
Trampoline Workout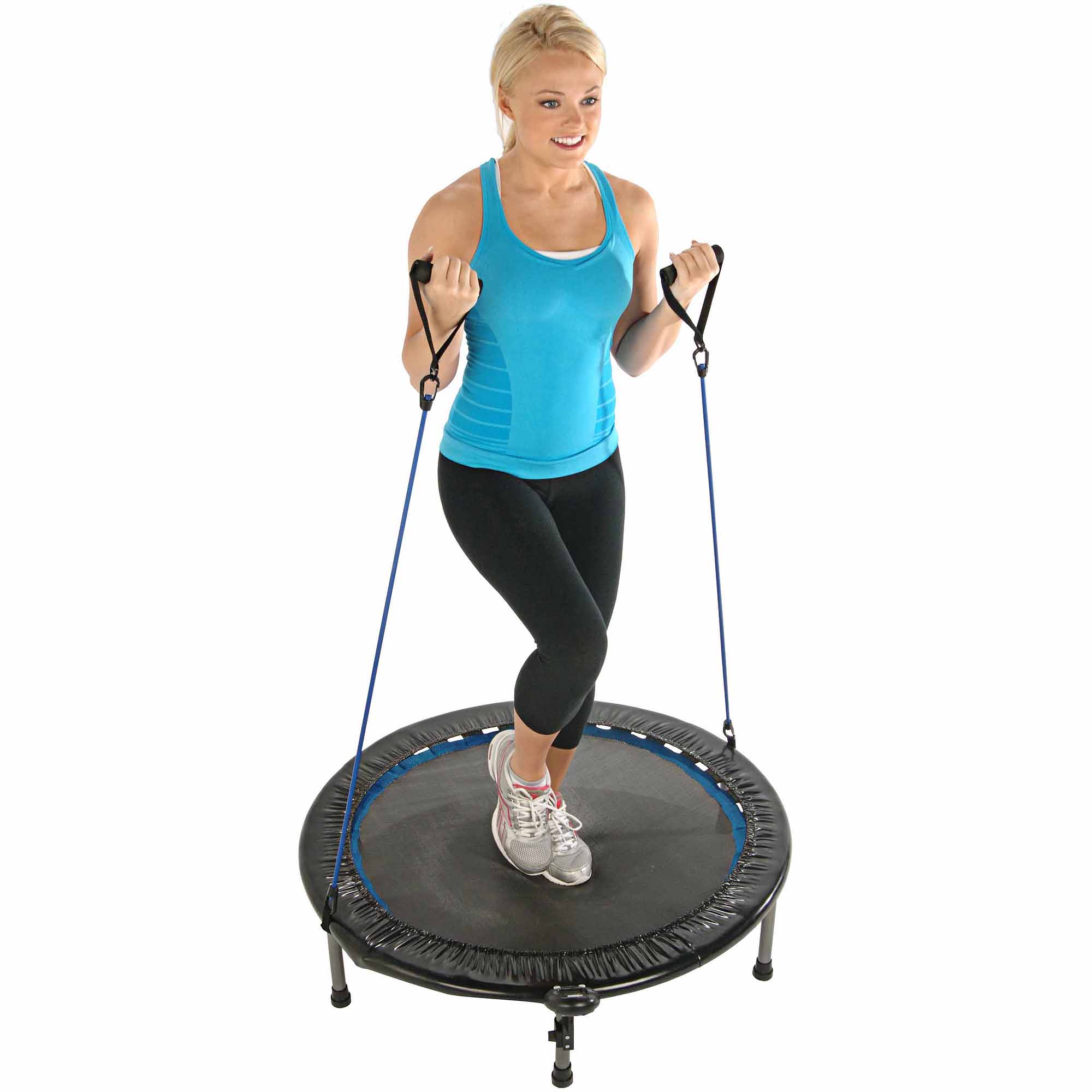 Not only do they give us a vision of a fun-filled activity at the mall, but trampolines are also a must-do fitness routine for health freaks. This rebounding exercise, where you've got to jump up and down on a trampoline, is a perfect low-impact workout. Its ideal as it would not put too much stress on your joints besides it also strengthens the legs, glutes, and abdominal muscles. It is an oxygenating exercise that increases your capacity for breathing as it improves blood circulation, further reducing pressure or inflammation of joints.
Bootcamp
A strict yet fun military-inspired workout regime helps you burn massive amounts of calories. At a boot camp session, you could be doing everything from squats, lunges, presses, ropes, ski machines, burpees, sit-ups and plenty of varied exercises. A combination of strength and cardio exercises it gives you a full-body workout that gets the heart pumping, challenges your muscles, increases cardiovascular endurance, burns fat, increases lean muscle mass, targeting all the muscle groups in one go, giving a thorough body workout as much as 600 calories per hour in one session.
Pole Dancing
Plenty of celebrities have taken a liking to this fun way of staying fit. With a lot of stretching, leg extensions, high splits, and backbends, these collectively help to make your body flexible, prevent injury and is fabulous for muscle and joint health. And if you've been looking to get toned abs, spinning your body around the pole, is the perfect way to condition your problematic bodyparts. While you are at it, expect an improvement in your coordination and posture.
Aeriel Yoga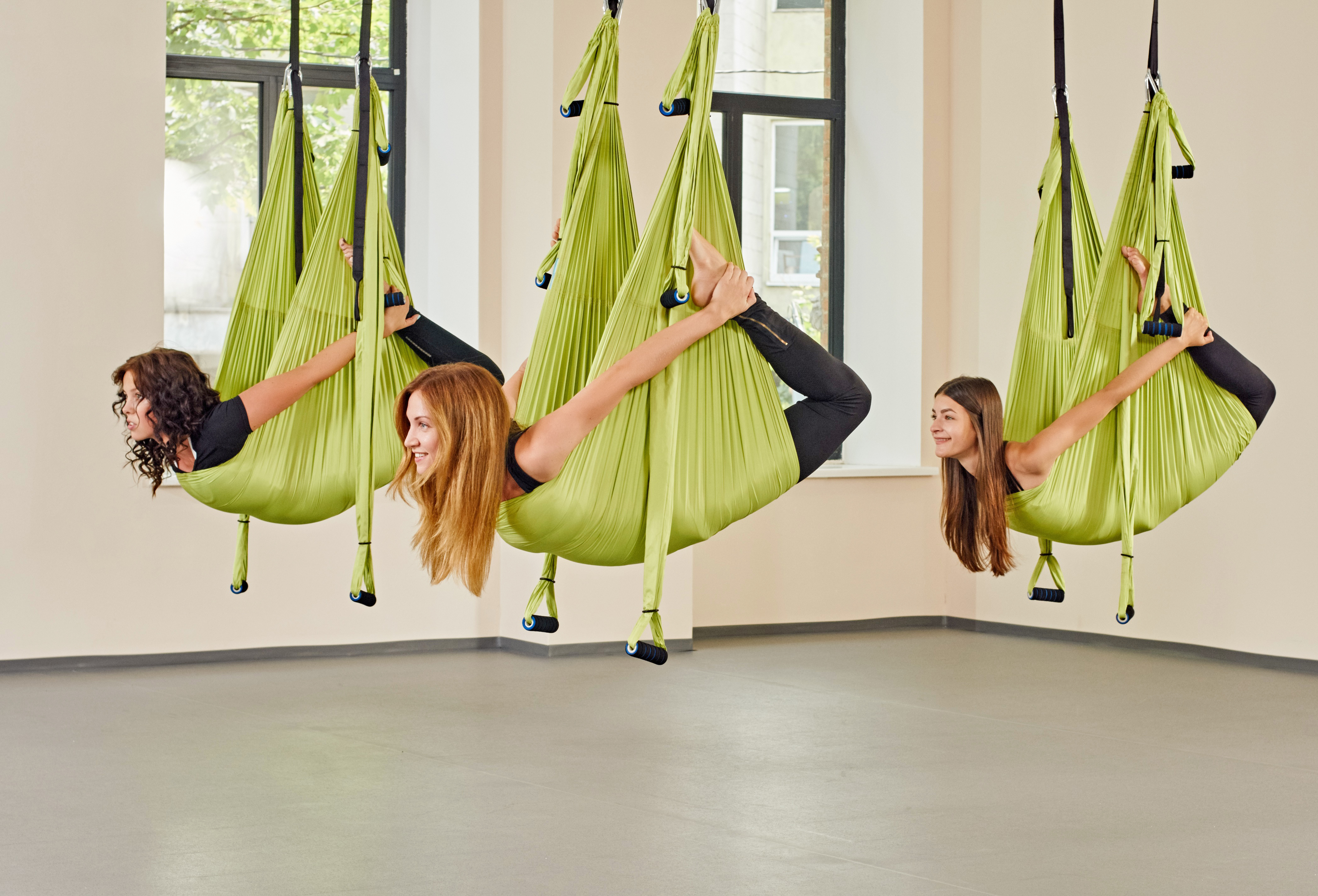 Again, the Bollywood hotties have taken to it hugely. Aerial yoga, is an amalgamation of traditional yoga poses, Pilates, and dance, besides with the help of a hammock. The stretches and movements benefit every part of the body to move, stretch, tone up and stretch the muscles, strengthening the joints and improves flexibility. It boosts the digestive system, helps cure various digestive issues, constipation and indigestion. It fights aging and improves blood circulation.
Hula Hoops
If having fun, being fit and toned is on your mind, the little hula hoops will do justice to your thought. The exercise can burn as many as 110 calories in one go. It works on the muscles in the abdomen and arms, moving your body, giving you toned abs and arms. The entire collection is on the move via a hula hoop session; it gives you a full-body workout.
Aqua Cycling
Inspired by Italian exercise regime, this one can burn 800kcal per hour. Here water gives support and pressure, increasing blood circulation and facilitating fat reduction. The hydrostatic weight of water, alongside cycling movements, increases the blood flow and circulation, energizing muscles, and decreasing tired legs. Stress comes down, improvement in sleep, posture, muscle relaxation, and flexibility are also a few byproducts. It could be your go-to exercise if you are overweight, or you suffer from joint or muscular problems.