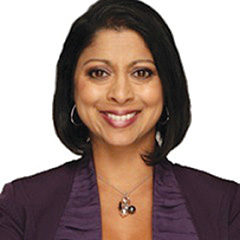 Global Economist and author Linda Nazareth will be in Vancouver June 3rd  with her new book  Economorphics: The Trends Turning Today into Tomorrow http://www.relentlesseconomics.com/economorphics/
Linda wants all Vancouverites to be aware of the Global trends that will be affecting residents and businesses in the future.
The Demographic Window is Slamming Shut/A World of Migration
The demographic window refers to the period of time in which as a result of those who are working age population less than 15 percent of the population is over the age of 65, and less than 30 percent is below the age of 15.  When this window is 'open' the conditions are ripe for economic growth. After all, there are plenty of people paying taxes, and relatively low strains on social services. As the window closes, things change. In Canada, the demographic window has been open since the early 1970s, and will close by 2015. The good news for Vancouver is that the city is a tiny bit younger than the national average, so the window will stay open a little longer. But however you calculate it, Vancouver faces a closed economic window by 2020, probably before.
A world where the demographics are not primed for growth will be a new one for Vancouver, and a challenging one. The push will be on to bring in new money from outside the city, and new investment as well. There will be heated debates re public funding as well. In a world of scarce resources, who gets the funding: the new school or the new seniors' centre?
And as regards immigration, the battles will be even more pitched.  We are in the midst of a huge wave of migration that is sending people from their homes to new locations at a pace never seen before.  Canada will attract some of those new migrants, but not all: growing economies in Asia will also be a magnet.  Within Canada, the immigrants 'in demand' will be those of labour force age who will pay taxes and contribute to their new economies. Every city in Canada will want the pick of the crop – but who will get them? At issue is not just what the city has to offer, but housing prices and the cost of living as well.
More Urbanization:
The urbanization trend is an international one: people are moving from village to cities, whether they are large ones or small ones. All things being equal this is a trend that favours growth and development in Vancouver, but there are other trends at play as well. One of the major trends seen worldwide is migration into smaller cities and towns, which in British Columbia's case might mean Vernon or Victoria or Kelowna, but might also mean Edmonton or Regina.  We have seen the beginnings of this already, but in a decade what might result is a more 'balanced' Canada in terms of city sizes – for good or bad
Along with the urbanization trend will go a lot of major debates as to where the development should be. In Vancouver, it has frankly been everywhere – in the city centre, as well as in outlying suburbs. The next decade will spark new debates though: should there be more investment in highways so that people can commute from further, or should we encourage more development of commercial services in the suburbs so we can get people off the roads? It will be a question that will answer along with the debate on telecommuting (see 'Work is Not a Place') and its answer will shape the way that Vancouver looks in terms of development.
A Re-Shuffling of the Economic Deck
Worldwide, we are seeing a re-shuffling of the economic deck, in terms of which countries are the largest in terms of economics and power.  The U.S. is still top of the pile, but its day is almost done: within a few years, China will be larger. India is moving up , and so is Indonesia and Brazil as well as some smaller countries in Asia and South America. Europe is resolutely headed down, and it is doubtful Canada can stay on the top ten over the next decade.
For Vancouver, things are shaping up nicely in that the new winners are countries in which the city already has an 'in' in terms of trade and business connections.  There will be plenty of opportunities to profit from those connections, but plenty of challenges as well.  Everyone will want in, and the countries themselves will be developing expertise in things like business services.  Still, amongst Canadian cities Vancouver is the clear winner to profit from the new power structure.
A Reversal of the Downward Slide in Commodity Prices
Put another way: many commodities will get more expensive as the growth in emerging economies in Asia and elsewhere creates huge demands.  The first thought for Vancouverites is likely a positive one, and it should be.  Higher commodity prices will create economic activity and jobs and likely give British Columbia increasing clout within Canada.
There is a downside to higher commodity prices as well, however.  One issue is that food prices will be higher, and in particular the price of meat will be higher. That will likely spur an increased interest in vegetarianism, something which already has a foothold in Vancouver.  As well, higher food budgets will mean a change in leisure spending, and perhaps a focus on doing things for 'free' (hiking along the seawall rather than taking a trip to Disney because budgets are squeezed) which will be met with mixed reactions.
Challenging Financial Markets:
This trend is unfortunately a bit of a downer: what it refers to is the fact that as the population ages, the forces that lifted the financial markets over the last couple of decades will start to dissipate.  That means as boomers pull money out of stocks, the value of everyone's portfolio goes lower, all things being equal.
Given the number of older Vancouver residents who will be (somewhat desperately) looking for decent returns amidst a bear market, this will galvanize an 'active investor' culture. Look for lots more investment clubs in Vancouver, lots more seminars, lots more attendance at annual meetings. Vancouver investors will be more savvy and educated than ever before, and if they are not, they will be trying to be.
Having said all that, Vancouverites will have a small advantage in that many resource companies (which they can be assumed to have invested in) will be having some good years thanks to their Asian connections. That will not be true for every one, however, so the trend to find the 'winners' will be even more intensified.
Searching for a Second Act:
Vancouver has led the pack on this one so far: first comes work and family, then comes a search for meaning, however that is defined. It might mean hiking in the rockies or searching for Zen at a yoga retreat, or it might mean taking an active role in the community or in a cause.  As baby boomers age, the search will certainly be on.
Given its lifestyle focus and its natural beauty, Vancouver is a natural magnet for those who are seeking a second act, whether temporarily or as new residents.  In practical terms, it will mean ever more pressure on real estate prices, and as well a boom in tourism.  The trend will also be a breeding ground for all kinds of businesses in which Vancouver has an edge, from environmental consulting through to personal training.
Ladies First Trend: This trend is basically the same as 'the end of men' but in a nicer way; women are graduating in bigger numbers than men from post-secondary institutions, and as well are benefitting in a big way from the switch to a knowledge based economy.  This is an interesting one for Vancouver, since it is a pretty evolved place and it might be one that is ready to be a trend-setter as regards letting women be the big wage earners – and more dads be stay at homes. We are seeing the beginning of this already, but as Gen Y hits their child-rearing years, it could be a big trend.
The Age of Innovation: The biggest trend of all over the next decade is in many ways going to be the 'Innovation Trend'. If as a country we are going to keep our current standard of living and maybe kick it up a notch, we are going to have to find ways to do things faster, smart, better and cheaper – which means finding new ways of doing things all together.
With its cutting edge universities and technology cluster, Vancouver is already an innovation hub.  There is room to do much more though, and it will mean attracting more capital and the right workforce. The time is now to sow the seeds of being Canada's innovation capital.
Linda will be available for live interviews June 3rd in Vancouver and will also be booking radio interviews before and after that date. To book an interview contact Rachel Sentes 604-366-7846  or email rachel@gal-fridaypublicity.com